Spätzle is a rough-form pasta that comes from the Swabian area of Germany, and is exactly the same thing as Hungarian nokedli. We have covered spätzle before and have a successful, basic recipe for it.
The classic spätzle dish is the ludicrously simple Käsespätzle. The cooked noodles are layered with cheese and caramelised onions before being baked off to a crisp. We first encountered this dish while skiing in Austria in some of the coldest conditions we have ever had the misfortune to endure.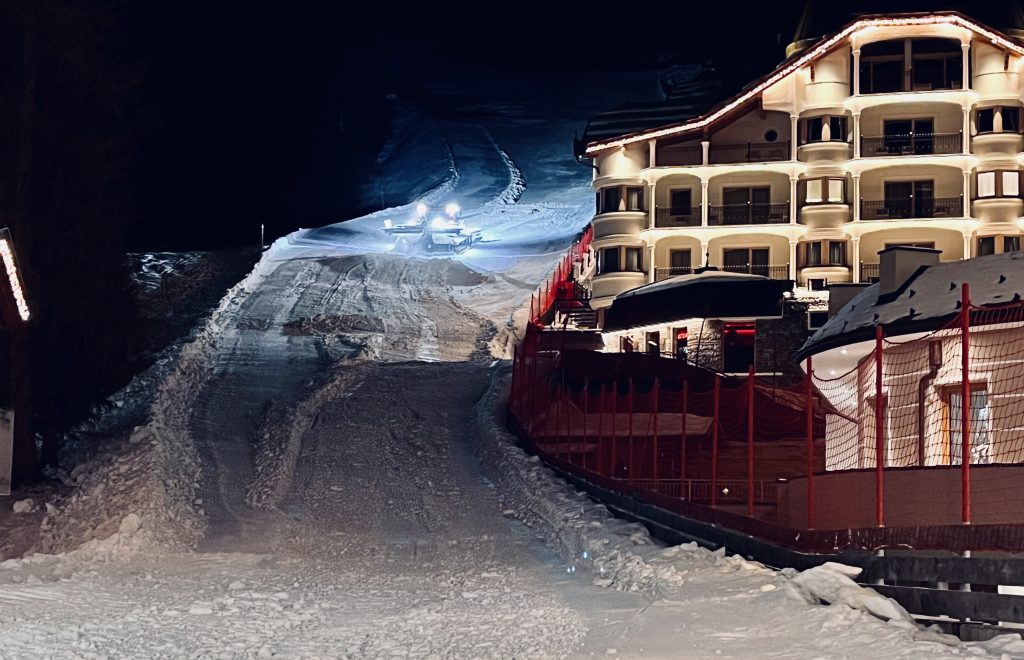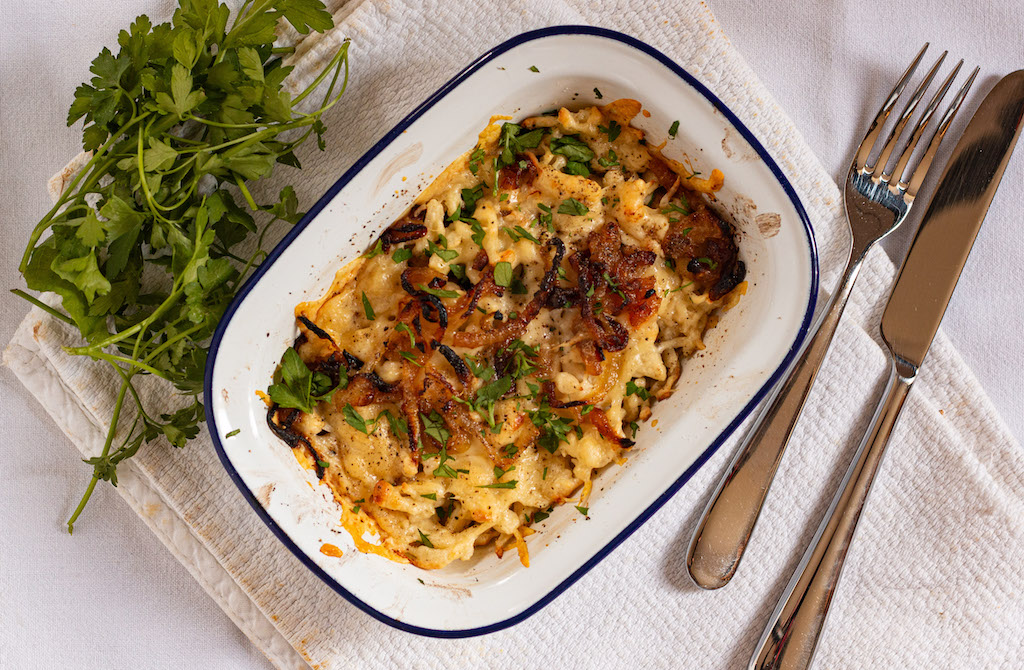 Print Recipe
Ingredients
For the spätzle:

6 eggs

250ml water

Plain flour (for quantity see method)

For the rest:

400g Emmental cheese, grated

Knob of butter

4 onions, thinly sliced

Sea salt and freshly ground black pepper
Instructions
1
Beat the eggs with the liquid. Add flour while beating smooth until a thick batter forms that only just drops off the whisk.
2
Boil a pan of salted water. A bit at a time, scoop the batter onto the back of a paddle-style cheese grater and force the batter through with a silicone spatula.
3
Once the spätzle float, they are done. Scoop them out with a slotted spoon and remove to a bowl while you cook the rest. It can help to add a bit of olive oil to the cooked, waiting spätzle to stop them sticking together.
5
Fry the onions in a knob of butter until brown and caramelised.
6
Grease an oven-proof dish with butter. Layer the with a third of the spätzle, a third of the cheese and and a third of the onions. Lightly season. Repeat three times to build the dish, seasoning each layer.
7
Bake in the oven for about 15 mins until crispy on top.