Before we start on Texas chilli (aka 'chili' in the US), it is best to pause and state that this is most definitely not a Mexican-style chilli con carne. There is no mince, no kidney beans, and usually no tomato. Instead, what we have is exactly the sort of mix of ingredients you might expect to find if the Americans got hold of a Mexican recipe. Beef chuck is in there, cornflour is added, sugar has a role, and the whole thing is flavoured with the immovable dried Mexican pasilla chillis.
Texas chilli is born of the land from which it came. The open plains of the American-Mexican border are stamped flat by thousands of head of Beefmaster, Angus and Longhorn cattle. Deer and bison are known to roam free. Chillis also grow plentifully in the region.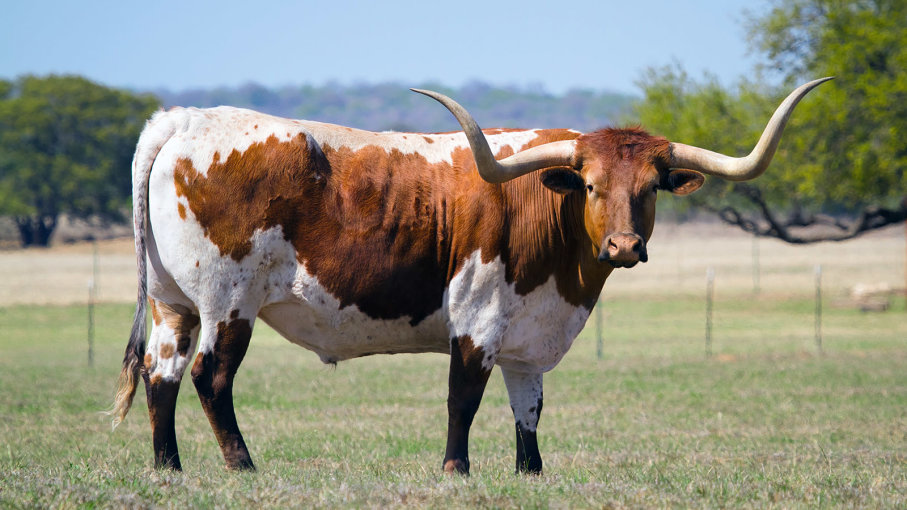 In the mid 1800s, down in San Antonio, Mexican 'Chilli Queens' would cook up chilli con carne for the herdsmen, and this would often come with a side of beans. Naturally, the hungry cowboys would mix the chilli with the beans to make a one-fork, one-bowl meal. As time has moved on, Texas chilli has regained its beanless profile, and is now an entirely distinct dish from the original chilli con carne. The ingredients of Texas chilli are now fiercely guarded by the Chili Appreciation Society International.
In 1976, San Marcos-based singer-songwriter Kent Findlay cemented that idea of beanless chilli when he wrote:
If you know beans about chili, you know it didn't come from Mexico. Chili was God's gift to Texas or maybe it came from down below. And chili doesn't go with macaroni and dammed Yankee's don't go with chili queens; so if you know beans about chili, you know that chili has no beans.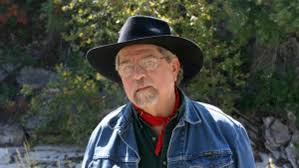 The recipe given here is adapted to metric from Epicurious. You can buy pasilla chillis online from Chilli Pepper Pete.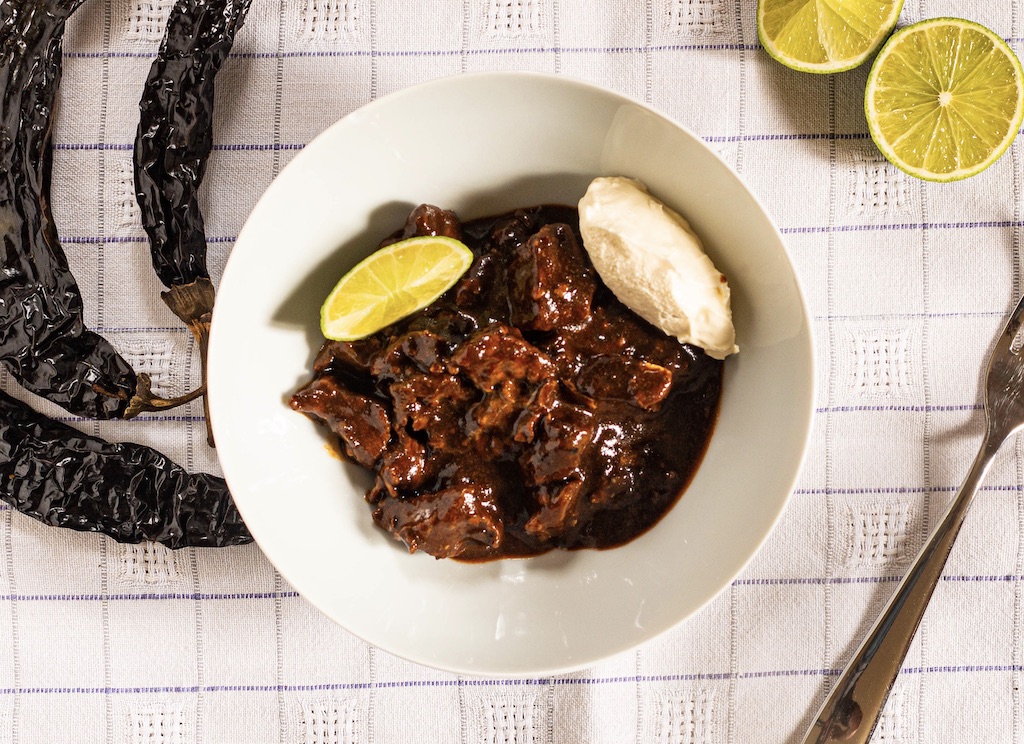 Print Recipe
Ingredients
6 whole dried pasilla chillis

1.5 tsp cumin, ground

Half a tsp freshly ground black pepper

Pinch of sea salt

5 tbsp lard

1kg boneless beef chuck, trimmed and cubed

Half a medium onion, finely chopped

3 large cloves of garlic, minced

500ml beef stock

500ml water

2 tbsp cornflour

1 tbsp demerara sugar

1.5 tbsp distilled white vinegar

Sour cream and lime wedges to serve
Instructions
1
Gently toast the chillis in a frying pan for 2–3 minutes each side. Do not burn. Put the toasted chillis in a bowl of water and soak for 45 mins. Drain, split and deseed.
2
Put the chillies, cumin, black pepper, salt and 50ml water in a blender and blitz until puréed. Scrape down and add water as needed until the skin is pretty much gone. Set the paste aside.
3
Heat 4 tbsp of the lard in a large frying or sauté pan. Add the beef and lightly brown. Remove the beef to a plate with a slotted spoon.
4
Add the last of the lard and gently fry the onions and garlic. Once soft, add the stock and the water and gradually whisk in the cornflour. Add back the reserved beef and the chilli paste. Bring to a simmer and then reduce the heat to the barest bubble. Cook on low for 2h, stirring occasionally.
5
Stir in the sugar and vinegar and season to taste. Simmer for another 10 mins more. Turn off the heat and let the dish stand for 30 mins so that some of the liquid is absorbed by the relaxing meat.
6
To serve, gently reheat, portion into bowls and add quenelle of sour cream top and a lime wedge.