There are many ways to roast a chicken, but the method that appears to be peculiar to the French is one in which the chicken is roasted along with the rest of the meal (potatoes and onions), and the bird is treated to a three-stage roast whereby it is turned three times to ensure even cooking and moist meat.
Chicken is a French favourite on Sundays, and the notion of chicken on a Sunday received something of a marketing boost in the 1500s when King Henry IV of France (the same guy who was shipping confit de canard from Gascony to Paris) stated:
"Je veux que chaque laboureur de mon royaume puisse mettre la poule au pot le dimanche."
In English, this works out to:
"I want no peasant in my kingdom to be so poor that he cannot have a chicken in a pot on Sundays."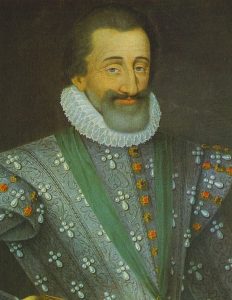 'Poulet à la ménagère' is taken to mean 'family chicken,' and the idea is often termed simply 'poulet rôti' (roast chicken). Individual families often have their own recipes for roast chicken that are handed from generation to generation. The one featured here is from Stephane Nguyen of the French Cooking Academy, and uses the three-stage roasting process, neatly cooking the potatoes and vegetables all in the same dish. Note that we have modified this recipe slightly to ensure success in the potato department and hugely increase the tomato count..
Print Recipe
Poulet à la ménagère Stephane Nguyen
Ingredients
Main ingredients:

1 1.5kg chicken

1 kg potatoes, peeled and cut into 1-inch pieces

4 cloves garlic, peeled

1 onion, finely sliced

200g cherry tomatoes, halved

Stuffing and seasoning:

1 shallot, peeled and quartered

2 cloves garlic, peeled

4 branches (leaves and stem) flat leaf parsley

4 twigs of thyme

Sea salt and freshly ground black pepper

Neutral oil

2 knobs of butter

To finish:

2 tbsp fresh parsley, chopped
Instructions
2
Season the the chicken inside and out with salt and pepper. Stuff the bird with all the stuffing ingredients. Truss the chicken and put it in a roasting tin.
3
Smother the chicken with oil using your hands and push a knob of butter in between the leg and the breast on both sides. Scatter the potatoes and garlic around the chicken in the pan.
4
Turn the chicken on its side and roast in the oven for 15 mins. Turn the chicken over and roast for another 15 mins. Finally, put the chicken on its back, mix the tomatoes and onions in with the potatoes and roast for 35 mins.
5
Rest the chicken on a board, turn the oven up to 250˚C and return the potato's to the oven for about 10 mins, turning occasionally to cook through. Mix in the chopped parley. Serve the chicken to the table in the roasting tin with the potatoes, onions and tomatoes underneath.