This is another 'fakeaway' inspired by a McDonald's original. This breakfast roll is an evolution of the storied Bacon and Egg McMuffin®. Personally, I prefer this to the McMuffin. What's your favourite from the McDonald's breakfast menu?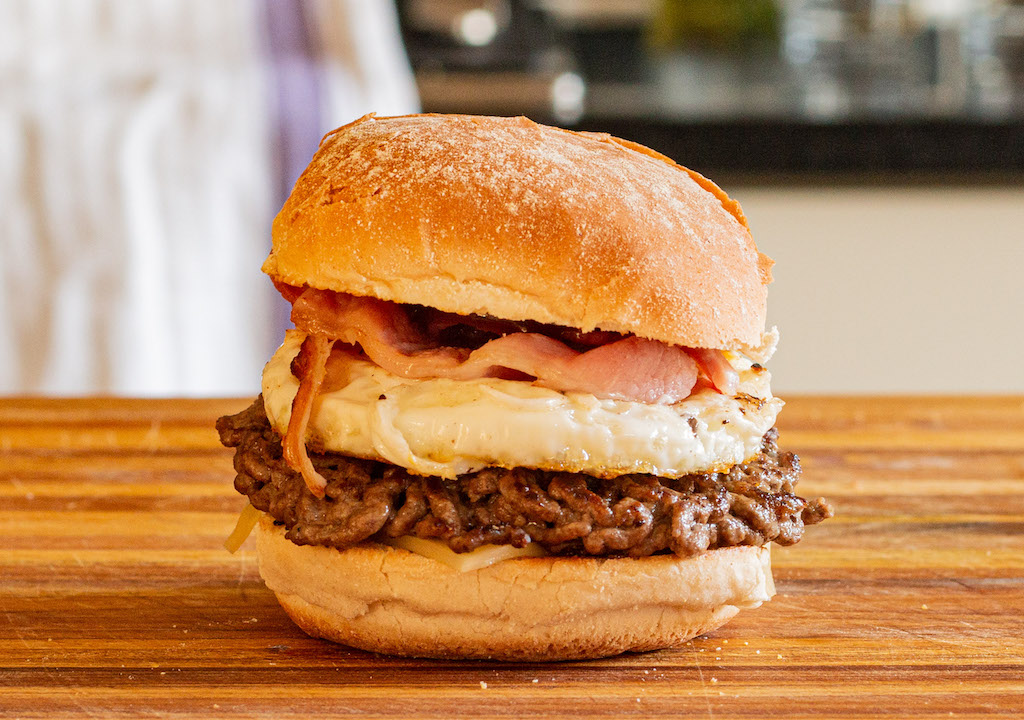 Print Recipe
Breakfast roll with brown sauce
Ingredients
1 floured bread roll, sliced

1 egg

1 thin burger made with nothing but minced pork

1 slice processed cheese

2 slices bacon

HP Sauce
Instructions
1
Toast the cut slices of the roll in a frying pan. Place the cheese on the lower slice and microwave for 30s on high.
2
Season the pork burger and fry on both sides until well browned .
3
Grill the bacon. Cook the egg in a crumpet ring, release and then flip to cook over-easy for a moment.
4
Assemble the sandwich in the order: lower roll slice with melted cheese, burger, egg, bacon, brown sauce, top roll slice.