Sharbet comes from Persia where it is an iced drink of fruit or flowers. It can be drunk as a syrup or diluted with water or milk. In some recipes, the clever addition of salt makes it technically an isotonic rehydration vehicle. Sharbet is popular from Turkey in the west to India in the east, and is thought to be the origin of the Italian term 'sorbetto,' which becomes 'sorbet in France.
The recipe for watermelon sharbet given here comes from the exclusive Dishoom chain of Bombay restaurants popular in the UK. You can visit our local Dishoom at 32 Bridge Street, Manchester M3 3BT. Call +44 161 537 3737 for a table.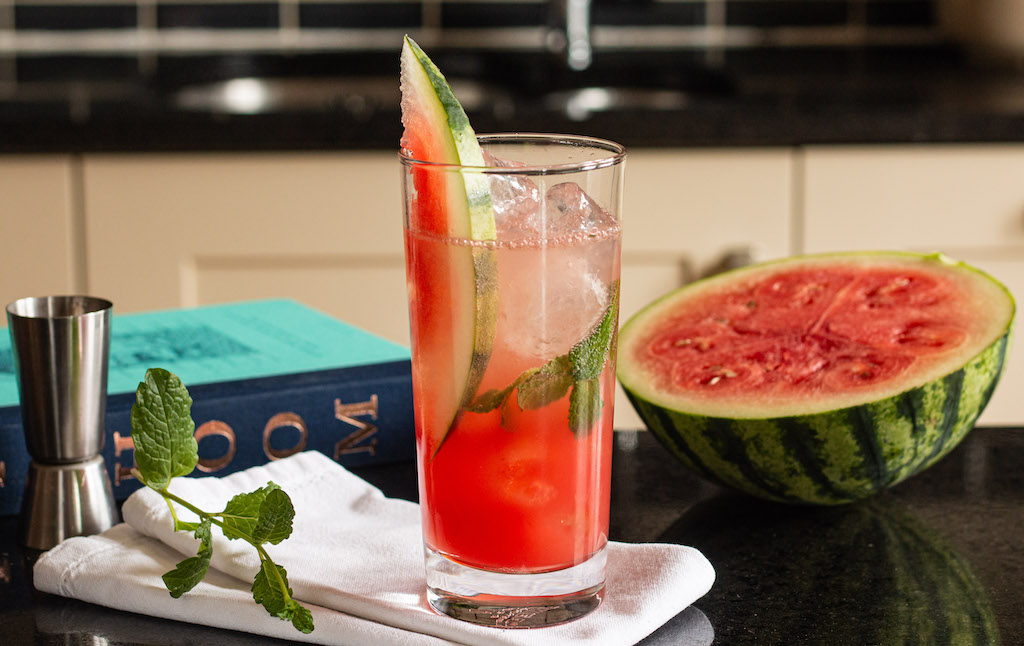 Print Recipe
Ingredients
Put the salt in the bottom of a tall glass and add the lime juice. Leave for 30 seconds to dissolve.

Add the syrup, watermelon and mint sprig.

Fill the glass with ice, add the soda and stir. Garnish with a small slice of watermelon.
Instructions
4
50ml watermelon puree (see notes)
5
1 sprig mint, lightly bashed
Notes
To make watermelon puree, deseed and de-rind a slice of watermelon and force it through a sieve. Or blitz in something like a Nutribullet.