Cock-a-leekie is the Land Rover of soups. It is rustic, relatively inexpensive (before the current model), and enjoyed by gentry and peasantry alike. These days, it is often rolled out on Burn's Night in a small portion as a starter. Back in the day, it was a hearty, essential meal required by crofters farming the freezing North.
This recipe is taken from A Little Scottish Cookbook by Paul Harris, and originates from Rosa Mattravers, who was the cook to Lady Theodora Forbes of Keig, near Alford in Aberdeenshire. A little research reveals that Emma Theodora Forbes was wife to Sir Charles Stewart Forbes, 5th Baronet (1867–1927). The late Lady Theodora should not be confused with Theodora Christine Forbes, daughter to the current 8th Baronet, and who I have had the fortune to meet at a Highland games in her back yard.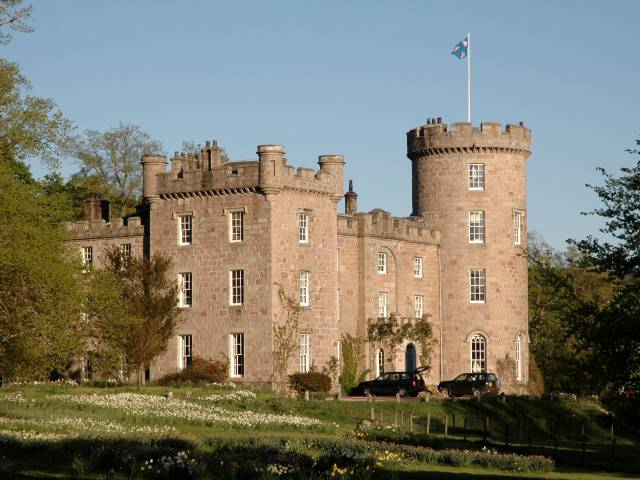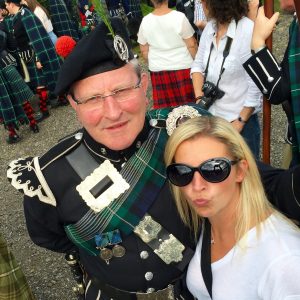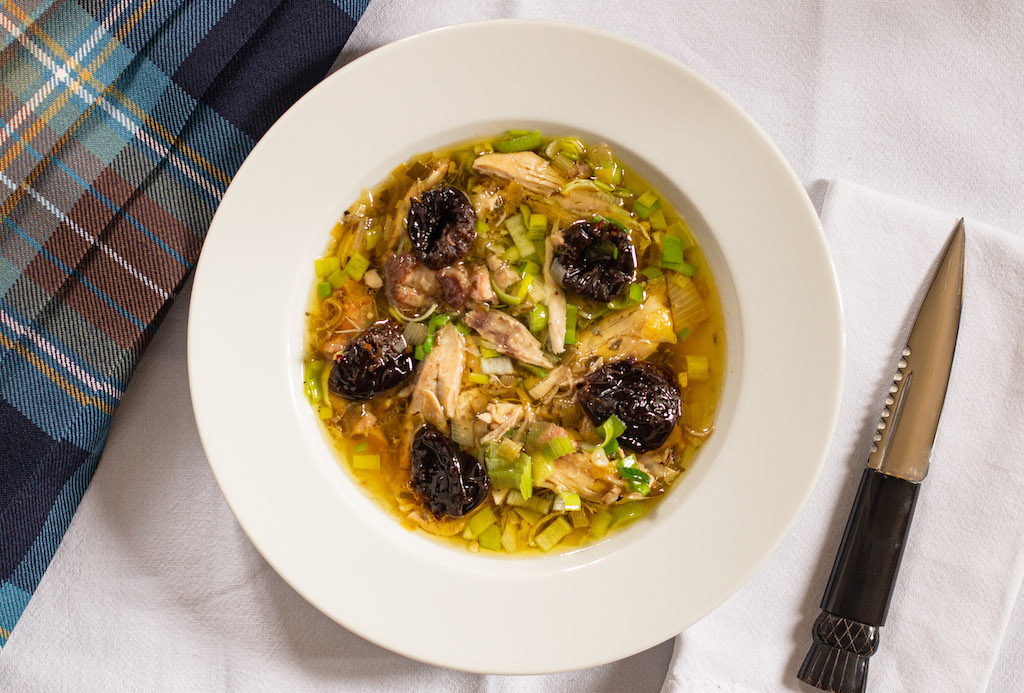 Print Recipe
Ingredients
1 whole chicken (see notes)

1 large beef marrow bone

3 rashers of back bacon, chopped

12 medium leeks, chopped

100g cooked prunes

1 tbsp parsley, chopped

2 tsp thyme, picked

1 bay leaf

Sea salt and freshly ground black pepper
Instructions
1
Reserve a handful of the leeks for a garnish.
2
Add everything else to a large pot, cover with water and simmer for 3 hours. Add water as you go if needed.
3
Lift the chicken from the soup (recover any bits with a slotted spoon) and pick the meat off the bones. Shred just a little with a couple of forks. Scoop the marrow out of the bone, and add it with the picked chicken back into the soup with the prunes and the reserved leeks. Season well.
4
Simmer for 15 mins and serve.
Notes
For the chicken, it can help your pot size if you joint it, but remember to use the broken carcass in the broth if you do that. Those bones add a lot of flavour. Soups for fewer people can use bone-in legs with the proportions of the other ingredients reduced in line with that.