Pound cake is so called because it uses a pound of everything (eggs flour, sugar and butter). They are exactly the same thing as a Victoria sponge. Pound cakes are so sensitive to temperature and time, that they are often used by over manufacturers to determine if their shiny, new oven is heating and circulating air correctly. A failed pound cake indicates a badly conceived oven.
The recipe given here flavours a pound cake with oranges and comes from my mother's kitchen in Yorkshire in the 1970s.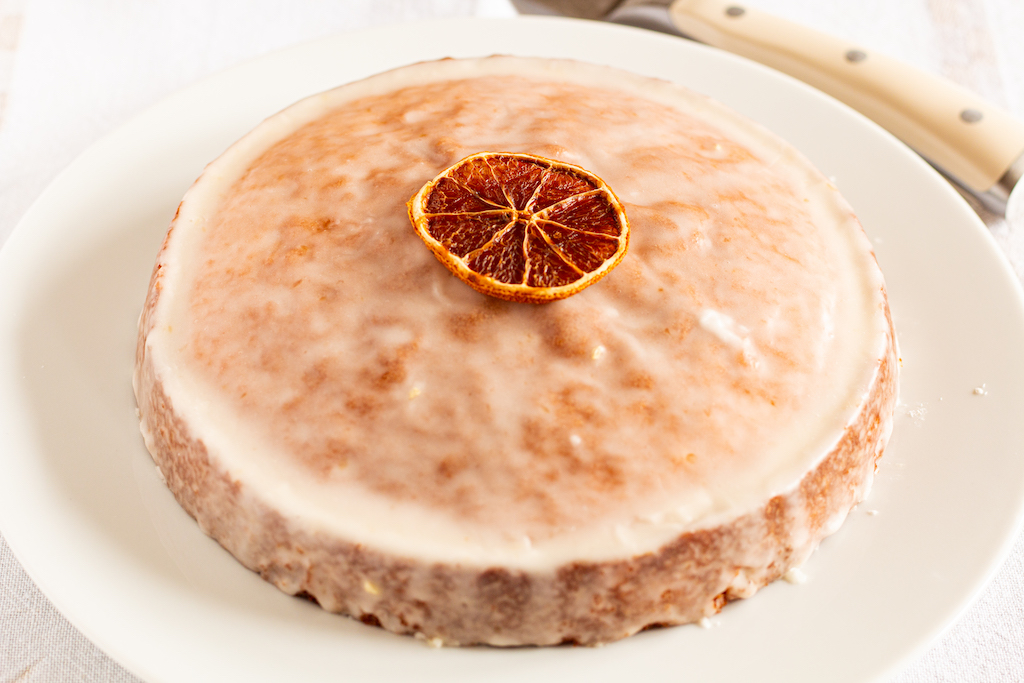 Print Recipe
Ingredients
For the cake:

2 eggs, weighed and beaten

The egg weight in each of sifted self-raising flour, caster sugar and softened butter

1 orange zested and juiced

For the icing:

4 dessert spoons of sifted icing sugar
Instructions
1
Set an oven to 180˚C. Grease a cake tin with butter.
2
Use a mixer to cream the butter and sugar together.
3
With the mixer running slow, gradually add the eggs and flour until the flour is just combined. Add the zest and half the orange juice and mix slowly until smooth.
4
Pour the mixture into the cake tin and bake for 35 mins. Cool a little, release from the tin, and cool fully on a wire rack.
5
Mix icing sugar into the remaining orange juice until smooth with a thick coating consistency. Pour over the cake and spread as needed.