This drink was invented by our friend Debbie Austin. She chucked it together one evening, presumably when the Harvey Wallbangers ran out.
However, although this may have been a concoction invented by chance, Debbie had actually hit on a variation of the classic Mary Pickford, but had gone long to make a drink that lasts more than a moment, and had inadvertently dropped the awkward maraschino for that amaretto you have in the drinks cabinet and are never sure what to do with it (make a French Connection is what you do).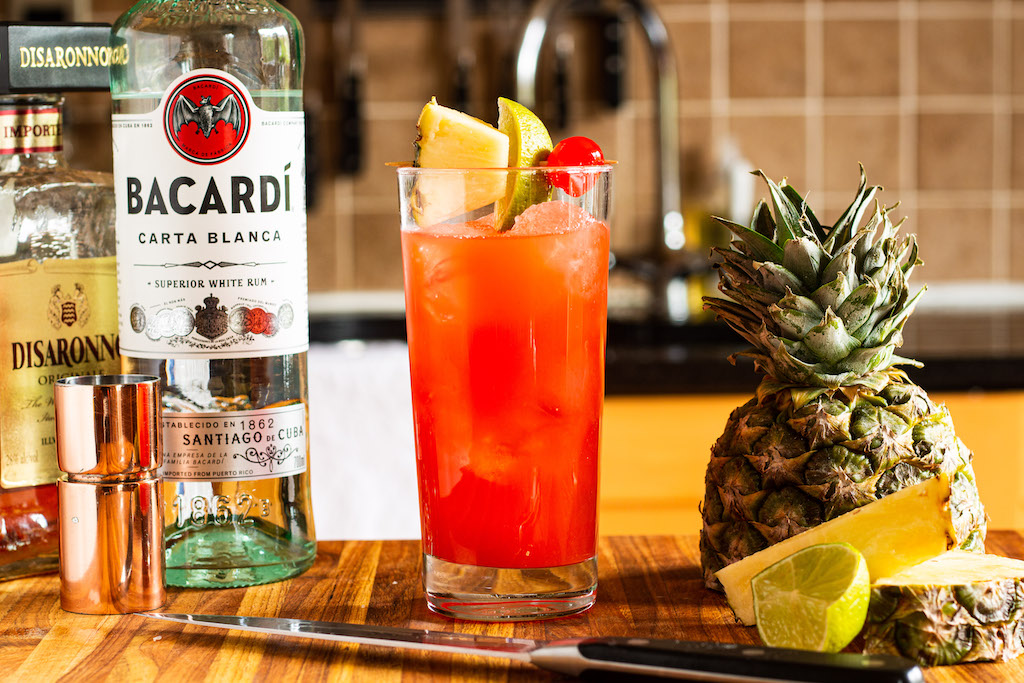 Print Recipe
Ingredients
60ml white rum

15ml amaretto

10ml grenadine syrup

120ml fresh pineapple juice
Instructions
1
Shake all the ingredients with ice and strain into an ice-filled highball glass.
2
Garnish with a piece of pineapple and a cocktail cherry.