Beignets have their home in New Orleans, USA. These hybrid doughnut/dumplings have their origin in the French influence on Louisiana.
Back in the grand, old patisseries of Paris, there is a pastry batter known as 'choux.' This is made by mixing water with butter, adding four, and finally eggs to make a thick batter with the colour of Yorkshire pudding, but with the consistency of molasses. It seems that this preparation crossed the Pond on a very slow boat, got fried (because everything in America gets fried) and ended up as beignets.
In New Orleans, these settled as a breakfast item dusted over with sugar. In 1986, beignets were declared the official state donut of Lousiana. And that is really what they are – in the eating, they have a lot in common with a doughnut, but in the preparation, they are more of a profiterole.
There is another French preparation called 'pommes Dauphine' (not to be confused with the entirely different 'pommes Dauphiniose') that mixes choux pastry batter with mashed potato and deep fries it at a slightly lower temperature for a longer period. The result looks a lot like a beignet.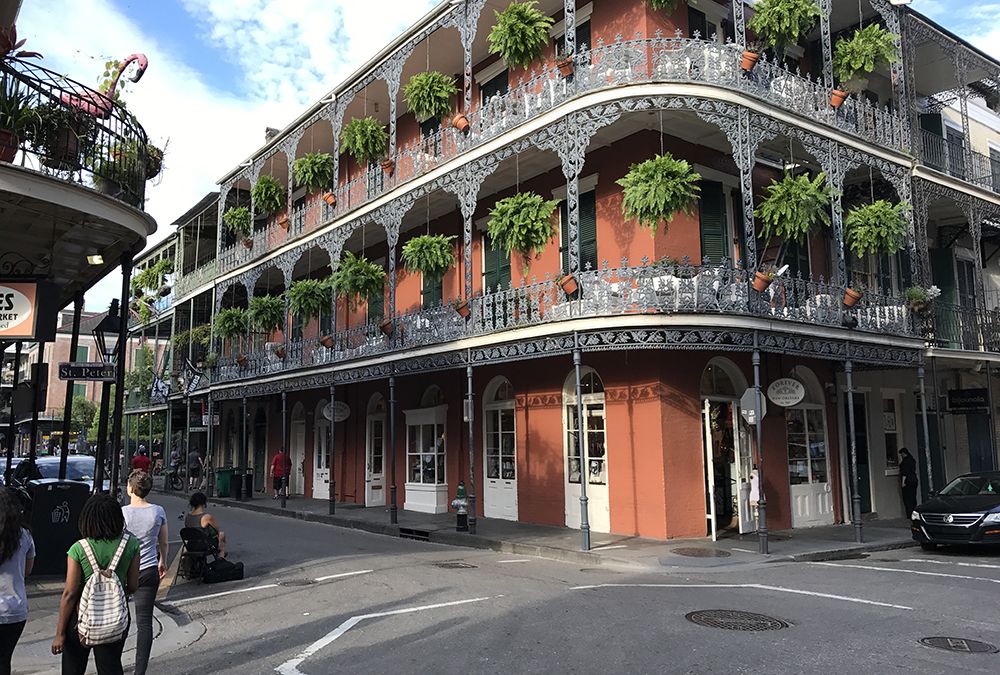 For beignets, the recipes are manifold, but if we boil it down to the original, then we know that beignets are just deep-fried choux (as above). I have tried deep frying a standard choux batter and it does not work well – the inside is dense and difficult to cook properly. The critical thing to ensure beignet success is to add baking powder to the mix and and an oven step. This was learned from UK chef Marcus Wareing when he demo'd beignets in a skills test during the 2019 UK MasterChef – The Professionals competition.
In modern-day New Orleans, you will encounter perfectly rectangular beignets. These are made from a cut pastry that is deep fried and cast over with a lot of icing sugar, but this is not the original method.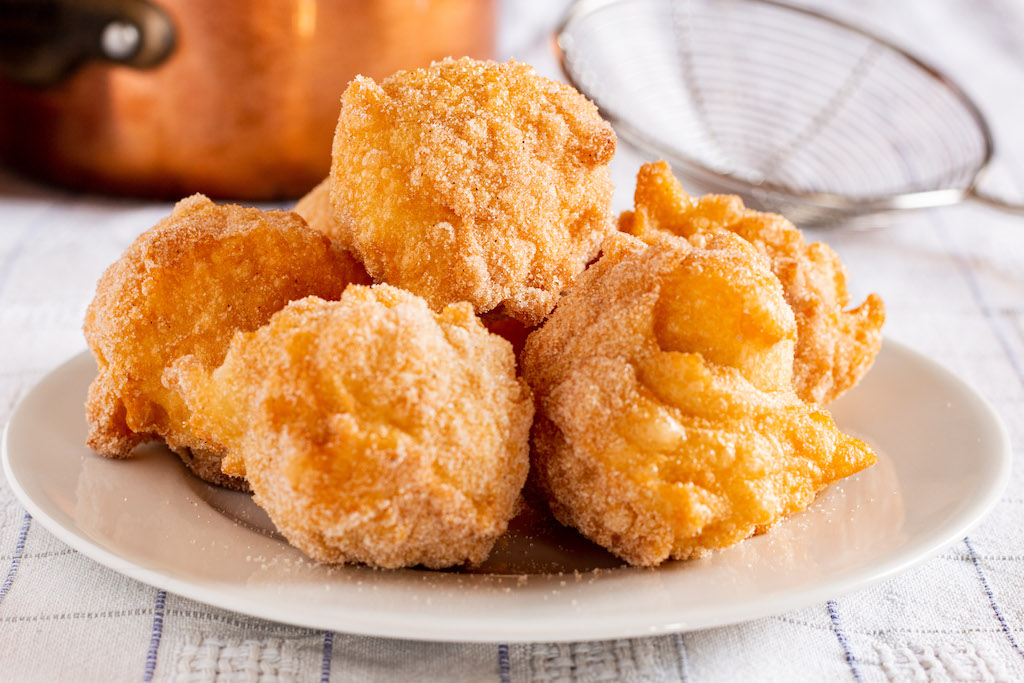 Print Recipe
Ingredients
150ml water

75g plain flour

50g butter

Half tsp baking powder

2 eggs, lightly beaten with a pinch of salt

Caster sugar and cinnamon to dust
Instructions
1
Begin by making a choux pastry batter with some added baking powder. Gently heat water and butter to melt. Rapidly boil. Remove from the heat and quickly stir in the flour and baking powder until the mixture leaves the sides of the pan clean. Allow to cool slightly, then beat in the eggs a little at a time until smooth and glossy.
2
Heat a fryer to 190˚C. Heat an oven to 190˚C.
3
Spoon the batter into the hot fat in batches and fry until richly golden (about 4 mins). Remove with a wire spoon and bake in the oven for 6 mins to ensure they are cooked through.
4
Toss them in the mixed cinnamon and caster sugar to serve.