The Hurricane is thought to have been invented in 1935 in a New York bark known as The Hurricane Club at 360 Park Avenue, Manhattan. However, it was in New Orleans where it eventually found its home.
The fortune of the Hurricane lay in the need for wartime bar-owner Pat O'Brien of New Orleans to get rid of a shipment of substandard rum. He had been forced to sell the stuff by a distributor under a deal whereby he could only obtain whiskey and Scotch during the Second World War if he also took on cases of crap local liquor. Pat decided to mix the rum up as an NYC Hurricane, pour it into a hurricane lamp (genuis) and serve it to sailors.
Only, this plan backfired entirely. The sailors loved it, and now the Hurricane is the staple drink of the New Orleans French Quarter. I trust the rum has improved since the War.
If you go to Pat O'Brien's today and order a Hurricane, the staff will box the glass for you to take home once you have finished your drink.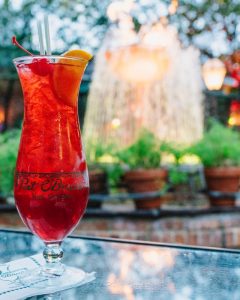 Pat O'Brien' Bar can be found at 718 St. Peter Street, New Orleans, LA 70116, USA.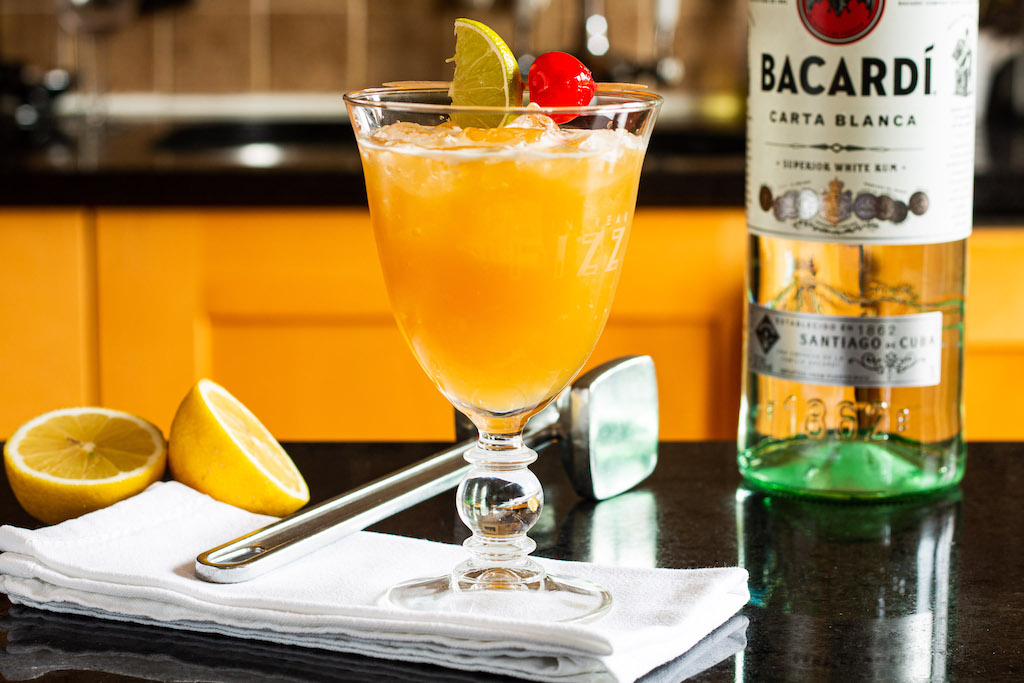 Print Recipe
Ingredients
45ml Bacardi Carta Blanca rum

25ml Navy rum

25ml pineapple juice

15ml fresh orange juice

15ml fresh lime juice

10ml lime cordial

7.5ml simple syrup

5ml Passoa passion fruit syrup.
Instructions
1
Shake all the ingredients with ice and the strain in to a hurricane glass filled with crushed ice. Garnish with tropical fruit.