The Mint Julep is the official cocktail of the Kentucky Derby (aka The Run for the Roses), which is held annually at Churchill Downs in Louisville, Kentucky on the first Saturday in May. The link between the Derby and the drink is reinforced by a sponsorship deal between Churchill Downs and the spirits behemoth that is the Brown-Forman Corporation. BFC manufacture the 150 year-old branded bourbon known as Old Forester. The Mint Julep served at the Kentucky Derby is known is full as the Old Forester Mint Julep, an is made exclusively with BFC's booze.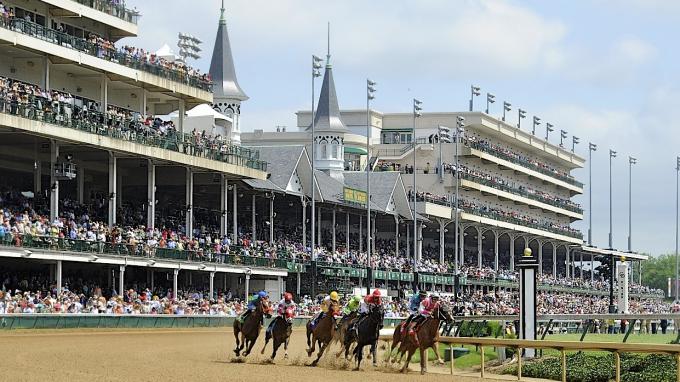 However, despite the fact that Mint Julep is now made pretty much exclusively with Kentucky bourbon and celebrated widely within the state, the Mint Julep is actually from Virginia.
Back in the late 18th Century, Virginians were known to take a tonic to cure sicknesses of the stomach. These were herb-infused alcoholic tonics sweetened with sugar. As time wore on, the herb became mint more than anything else, and the spirit was either rum, brandy, gin or genever. The term 'julep' comes from the Spanish 'julepe,' meaning 'rosewater,' which may have been used to dissolve the sugar in early editions.
When the julep crossed into Kentucky, it dropped the Frenchy rum, gained the local firewater and became the Mint Julep we are familiar with today. However, even in 1862, Jerry Thomas wrote down five different recipes for juleps, all with different base spirits.
These days, you will struggle to find a Mint Julep made with anything other than bourbon, and there is merit in that. However, when Paul Clarke of Serious Eats took on the challenge of dissecting the Mint Julep, he concluded:
"Make the drink the way it tastes best to you. Anyone who says you're committing heresy by dashing a flavorful rum atop your julep, mixing it with brandy rather than bourbon, or garnishing the drink with a pineapple stick should feel free to grab a beer instead."
Churchill Downs can be found at 700 Central Ave, Louisville, KY 40208, USA.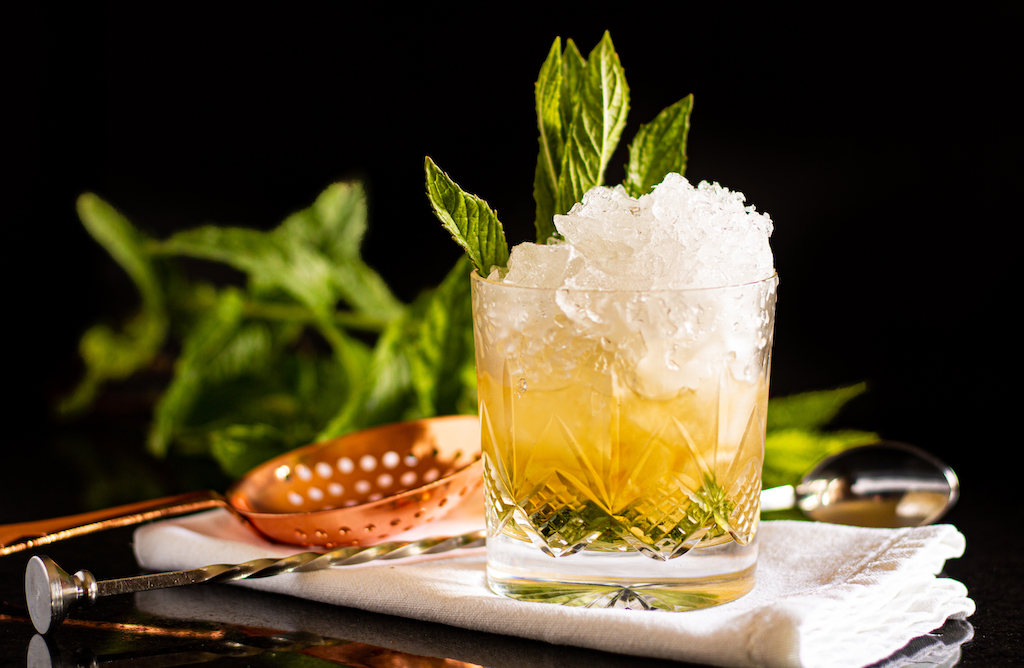 Print Recipe
Ingredients
60ml bourbon

4 mint leaves

2 tsp (10ml) simple syrup

A lot of crushed ice
Instructions
1
In a Julep or Collins glass, gently muddle the mint and syrup. Fill the glass with cracked ice, add Bourbon and stir well until the glass is well frosted. Pile on some more ice. Garnish with a mint sprig.