There are very few London restaurants that focus so intensely on value for money as Trullo. Run by chef Tim Siadatan and Jordan Frieda, Trullo delivers seasonal Italian dishes where a customer can order gnocchi for £4, ask for tap water, and walk out (after queuing for quite a while) having spent £5 on lunch inclusive of VAT. Siadatan says of that philosophy:
"I don't know anywhere that's doing that for the same quality."
When we bear in mind that Siadatan was among the early cohorts of young cooks to come out of Jamie Oliver's Fifteen concept, and that he later went on to work for Fergus Henderson at the 1-Michelin star St John in Farringdon, then you get the picture: Siadatan is going to give you a very, good lunch, and you are going to feel very good about paying for it.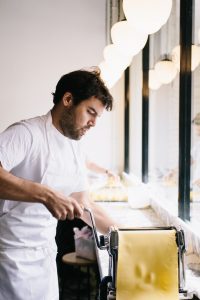 This dish of slow-cooked beef shin is right on trend this winter. Trullo have it on their web site as a 'signature' menu item. Sadly, the Trullo recipe is not in Siadatan's 2017 restaurant cookbook, so a keen cook has to work out how it is done based on the sole clue:
"Our signature dish, eight hours in the making. Pappardelle with beef shin ragú."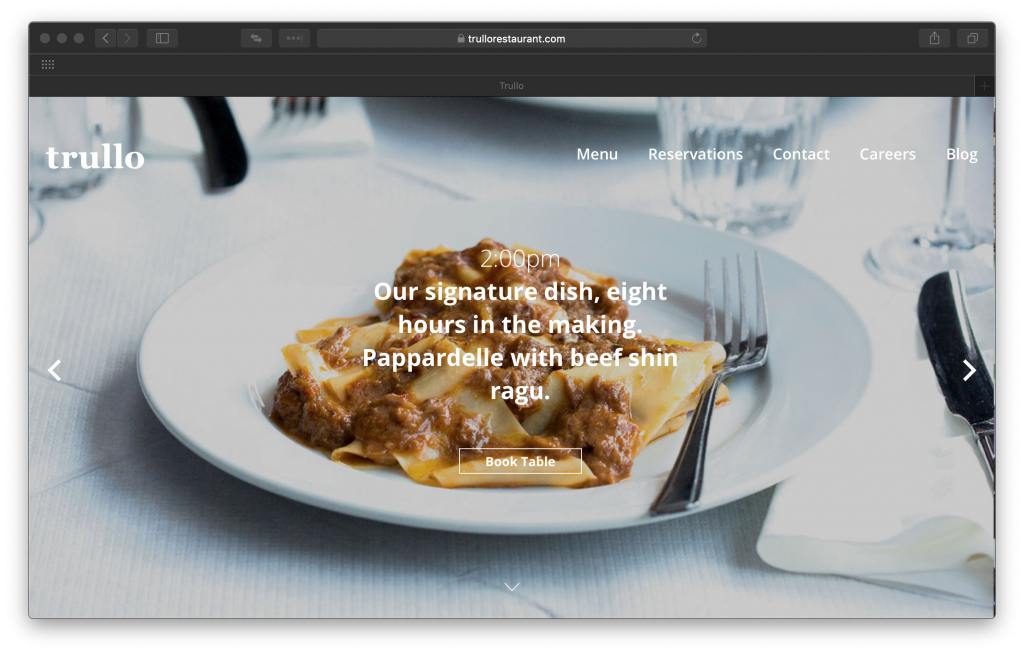 If you are used to Italian cooking, then there is enough there to go on. Here follows our recipe for beef shin with pappardelle that just follows common sense and borrows from many other Italian dishes we enjoy week in, week out.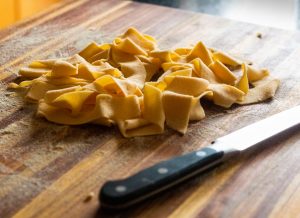 Trullo can be found at 300–302 St Paul's Road, London N1 2LH. Reservations are now possible via https://www.trullorestaurant.com/reservations. Trullo has a sister restaurant Padella at 6 Southwark Street, London SE1 1TQ (no reservations).
It is worth signing off by adding that it was my brother who bought me Tim Siadatan's book. My brother (also a Tim) is a huge fan of Trullo, and I hope he takes me there one day.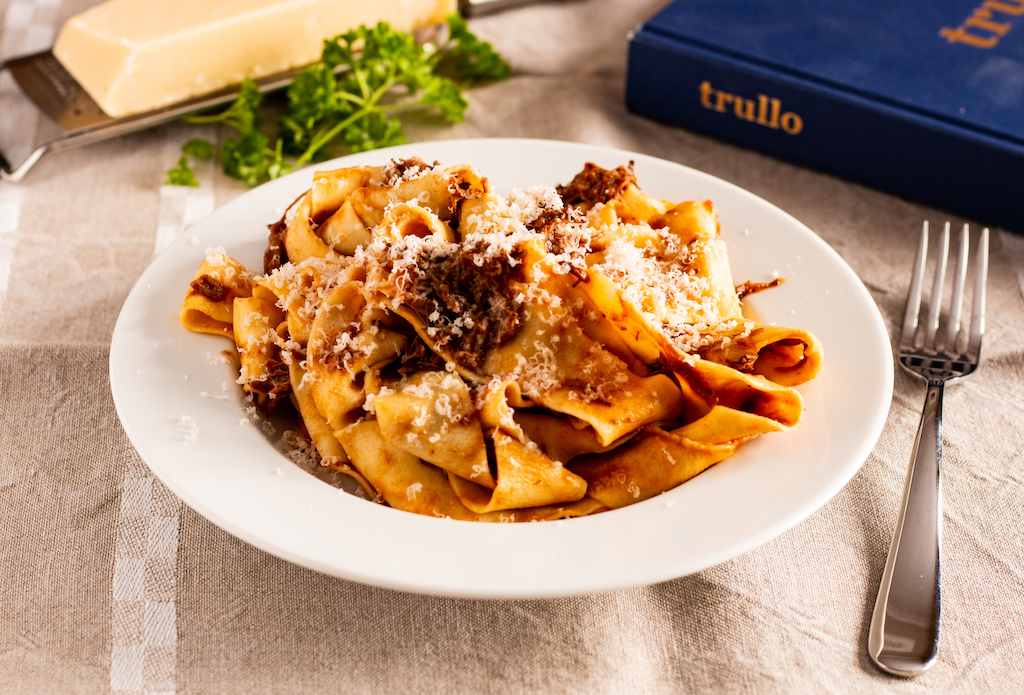 Print Recipe
Ragú di stinco con pappardelle
Ingredients
2 tbsp olive oil

500g beef shin joints (roughly 4 boned cross cuts)

1 onion, roughly chopped

2 carrots, roughly chopped

2 sticks of celery, roughly chopped

1 clove of garlic, minced

450g canned chopped tomatoes

300ml red wine

300ml beef stock

1 large sprig of rosemary

1 bay leaf

400g pappardelle (see this link for our basic pasta recipe)

Sea salt and freshly ground black pepper
Instructions
2
Heat the olive oil in a Dutch oven and fry the shin joints until lightly browned. Set aside.
3
Add the carrots, onion and celery to the pan and fry on a medium heat until the onion is nicely softened. Add the garlic and cook for another minute. Add the beef back to the pot.
4
Pour in the stock and wine and bring to a simmer. Add the tomato, bring back to a simmer, season and add the rosemary and bay.
5
Cover the Dutch oven and place in the oven for at least 7 hours.
6
After 7 hours, the sauce will be quite well reduced. Lift the meat out into a bowl and shred it with a fork. Fish the rosemary stalks and bay leaves out and discard. Put the remaining sauce in a blender, and then pass it through a sieve to create a smooth sauce. Add the beef back to the sauce and warm up.
7
At this point, you may have a nice, sloppy stew of beef, or it may be a little on the dry side. If it is a bit too dry to smother the pasta, this matters not as the pasta cooking step can save the day.
8
Cook you pasta either according to the packet or boil for 2 minutes in rolling 'mild seawater' if using fresh, homemade pasta. Use a ladle of the pasta water to loosen the sauce if needed.
9
Drain the pasta, put it back in the pan, and combine with the sauce so that the sauce covers every ribbon.
10
Serve immediately with a sprinkling of parmesan.
Notes
Some commentators have suggested adding a splash of cream or milk to this to finish it. The photo from Trullo indicates that this may well be an element of the original recipe. Add it if you like.