The oft forgotten truth of Italian cooking is that it is simple. Proper chefs have not forgotten this, and neither have the Italians – it is domestic cooks like us who feel they need to throw the kitchen sink at a ragù. Italian food is so simple that if you have just about any main ingredient to hand, then you can make a very good dish in an authentic style by adding only two or three other things.
When Jamie Oliver wrote his successful TV- franchised book 5 Ingredients like it was some kind of new idea, I nearly fell off my chair in amusement. Jamie Oliver, for all his Essex swagger, is essentially an Anglo-Italian cook. Oliver's first job was with Antonio Carluccio in Neal Street, Covent Garden, London. It was there that he forged his career-long relationship with mentor Gennaro Contaldo.
After Carluccio's, Oliver moved to the Michelin-starred River Café, run by Ruth Rogers and the late Rose Gray. Both ladies were keen scholars of Italian cuisine, and the River Café is acknowledged as one of the best Italian restaurants in the UK, spawning the careers of Oliver, Hugh Fearnley-Whittingstall and Theo Randall.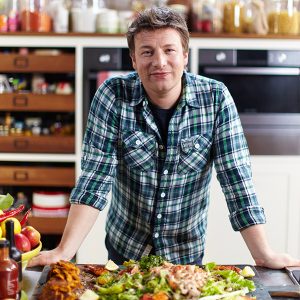 The Silver Spoon is the globally recognised authority on Italian cooking. Of the 23 'celebrated chef' menus in the back section of the book, five of them are from the UK (versus nine from Italy). Among the five UK menus are those of Ruth Rogers and Theo Randall.
In creating 5 Ingredients, Oliver was capitalising on the strength of UK Italian cooking by removing all the frippery, taking us back to the essential tenets of Italian cooking, and then cross-applying it to things like Lancashire hotpot. This idea of simplicity means that if you go and bag something cheap and seasonal to make supper, then you can be sure that a little delve into The Silver Spoon will give you the inspiration to make something spectacularly good.
I ran across some sea bream, knew that buying fennel would never be a bad idea for a fish dish, and then found orata ai finocchi in the big, red book. It has four ingredients (six if you count the oil and the seasoning).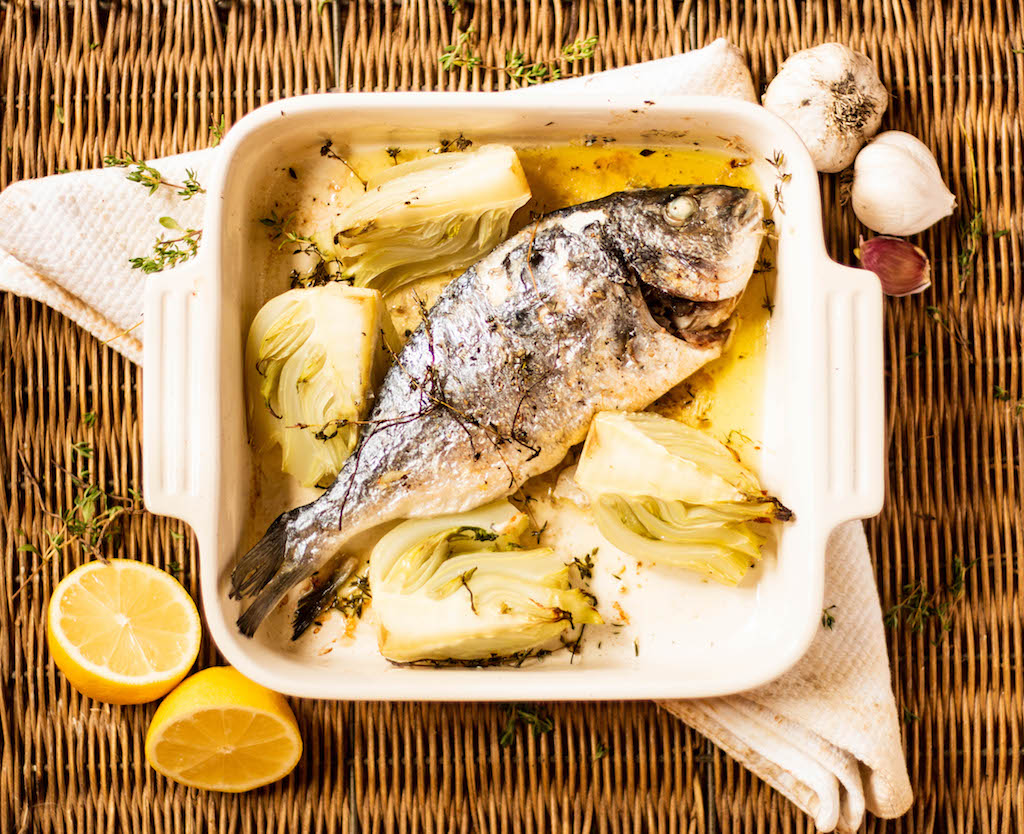 Print Recipe
Ingredients
2 fennel bulbs, halved (quartered if large)

1 sea bream (or 1 each if you are hungry; note that different varieties can vary a lot in size), washed and descaled

1 garlic clove, lightly crushed with the back of a knife

1 sprig of thyme

2 tbsp olive oil

1–2 lemons

Sea salt and freshly ground black pepper
Instructions
2
Boil the fennel in salted water for 10 minutes. Drain.
3
Season the inside of the fish and place the thyme and garlic inside. Lightly oil a baking dish place the fish in the dish with the fennel and drizzle over with more oil.
4
Bake in the oven for 30 mins, turning once.
5
Drizzle over with the squeezed lemon juice and serve.