The Aviation cocktail is essentially a gin sour with some funkier syrups in it. The drink was invented by Hugo Ensslin at the Hotel Wallick, New York, some time in the early 1900s. It first appears in Ensslin's book Recipes for Mixed Drinks, named by the Washington Post as the "most influential cocktail book to date." In the book, the Aviation calls for all the ingredients you see on this page, plus crème de violette. Later, Harry Craddock (of the Savoy, London) wrote his version, which omitted the violette, probably because it is a nightmare to get hold of. Certainly, the violette appears to split opinion – some think it is adds a surprising dimension missing from the Craddock version, but others think is tastes of "hand soap."
The recipe given here is an adaptation of the International Bartender's Association (IBA) recipe. The IBA recipe is very similar to that of Craddock, but uses equivalent volumes of sweet and sour, while Craddock goes heavy on the syrup and light on the lemon. The IBA version, however, is a little thin on volume for modern taste. Therefore, the recipe here is the IBA one up-scaled to 120ml of fun, which is a little more like the volume Craddock ended up with.
Hotel Wallick was on the corner of 43rd and Broadway (i.e. Times Square), but has now passed into the history books. The Nosey Chef has looked at that junction on Google Maps and found it occupied by a Starbucks.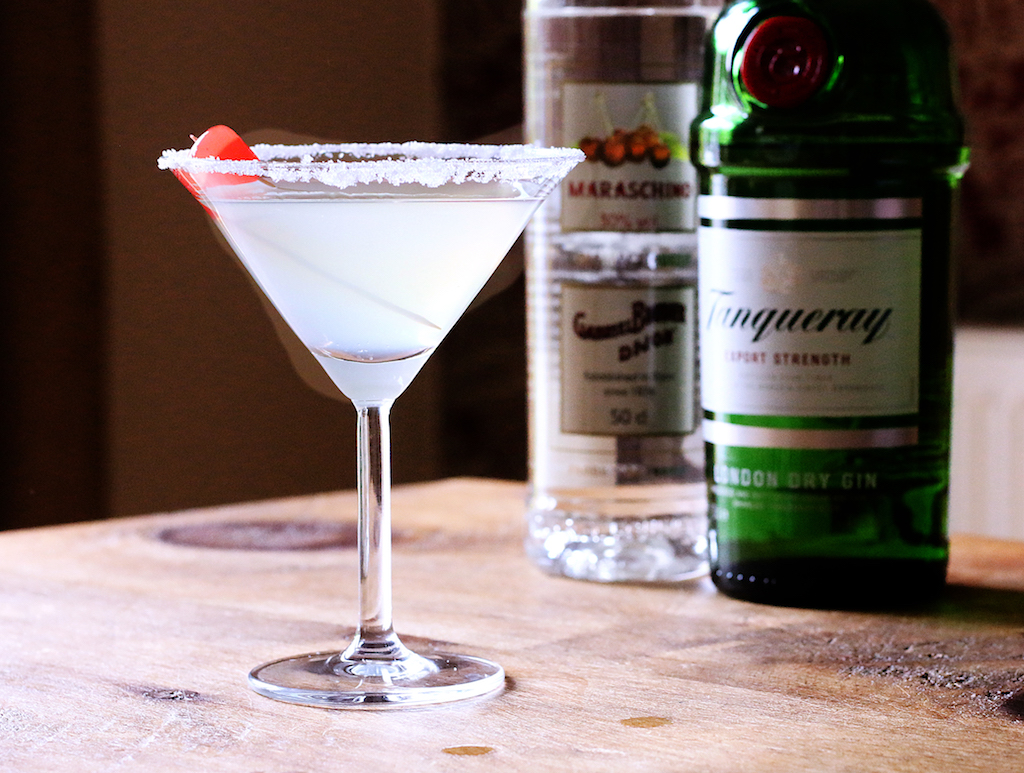 Print Recipe
Ingredients
70ml London dry gin

25ml Maraschino liqueur

25ml fresh lemon juice
Instructions
1
Shake all the ingredients with ice and strain into a Martini glass with a sugared rim.