My friend Kamini asked me for a recipe for this – presumably in extremis with a bottle of limoncello in her hand, a house-full of guests, and a desire to drink something interesting. I had an idea of how it might be done, but the message from Kamini containing the original plea for help arrived on my phone too late to for me to be of any relevant assistance.
For future reference, here is a great Limoncello Spritz. The whole thing is better off for homemade Limoncello., but shop-bought is fine (and sweeter). This spritz adds soda to our previous Gino D'Acampo-originated Limoncello Cocktail recipe.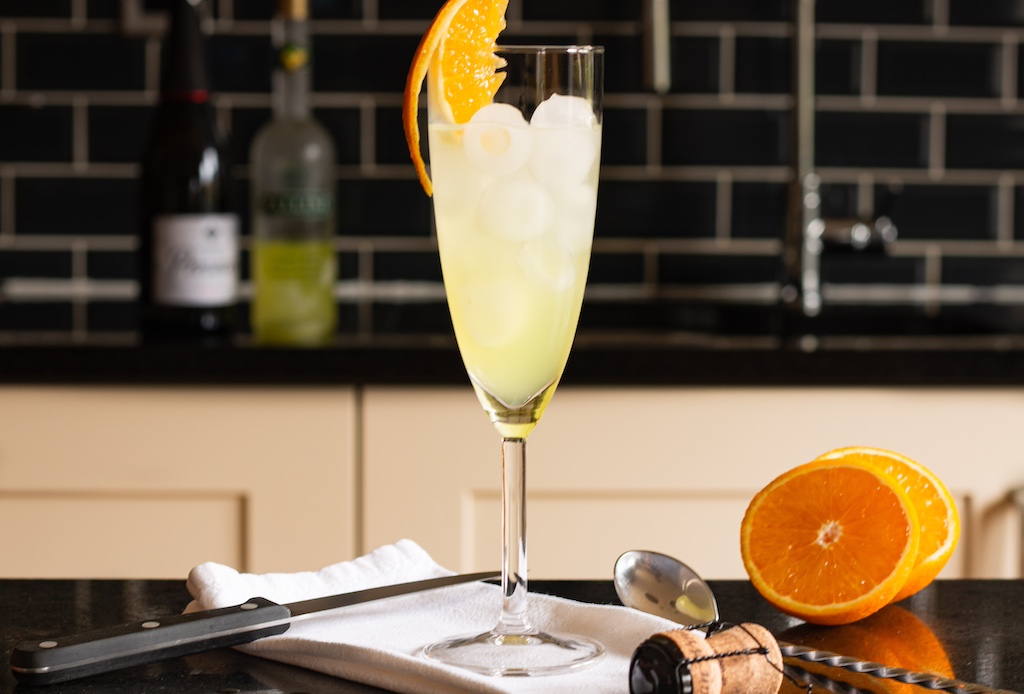 Print Recipe
Ingredients
30ml prosecco

45ml limoncello

20ml soda water
Instructions
1
Fill a Champagne flute with ice and add all the ingredients. Stir.
2
Garnish with some orange anyway that suits you.