Non-alcoholic drink substitutes have had a rocky road to acceptance. In principle, they are a great idea – sometimes you really want a cold beer after mowing the grass on a hot day, but if you keep going back to the fridge for the remainder of the day you will end up pissed with an enormous excess of calories on board.
Initial attempts at producing non-alcoholic drink substitutes began with beer, and results were not good. Clausthaler was one of the first brands, and its early attempt at beer tasted of metal – rather like having a malt drink and then getting punched in the gums. Non-alcoholic wines just tasted like children's fruit drinks.
Nowadays, improved application of technology has enabled production of non-alcoholic drinks that taste very similar to the real thing. Beck's Blue beer is quite good, and some of the wines are approaching the standard of OK.
Cracking a non-alcoholic spirit, however, is a whole other ballpark, given that the original is nearly 50% ethanol. If you want to solve the knotty problem of an EtOH-free gin, then it pays to throw out the rule book and come at the challenge with no experience in drinks manufacture whatsoever.
Spencer Matthews is a professional wide boy. He is the son of the wealthy owners of Glen Affric, and he made his name in Made in Chelsea – a reality TV show in which he cultivated a persona of largesse in every area of masculine enjoyment. After settling down with Vogue Williams, Matthews realised that spending his entire time either drunk of hung over was not conducive to professional and marital productivity., He gave up drinking and started his one non-alcoholic spirit brand CleanCo.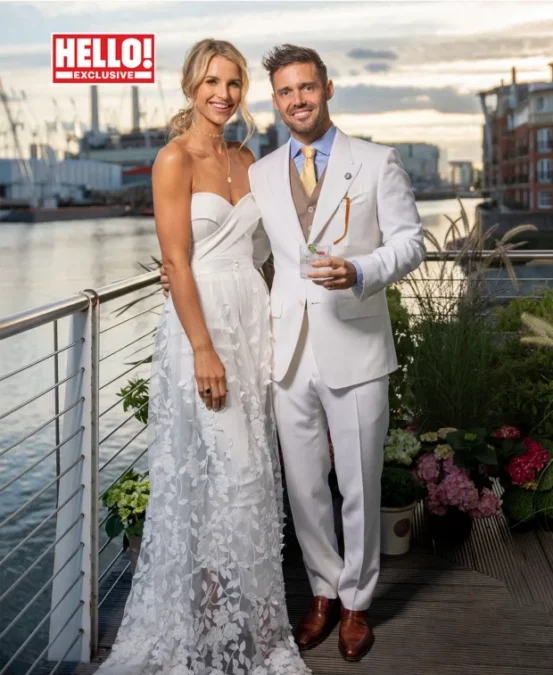 Here we apply the usual care given to our house G&T to a CleanCo Clean G.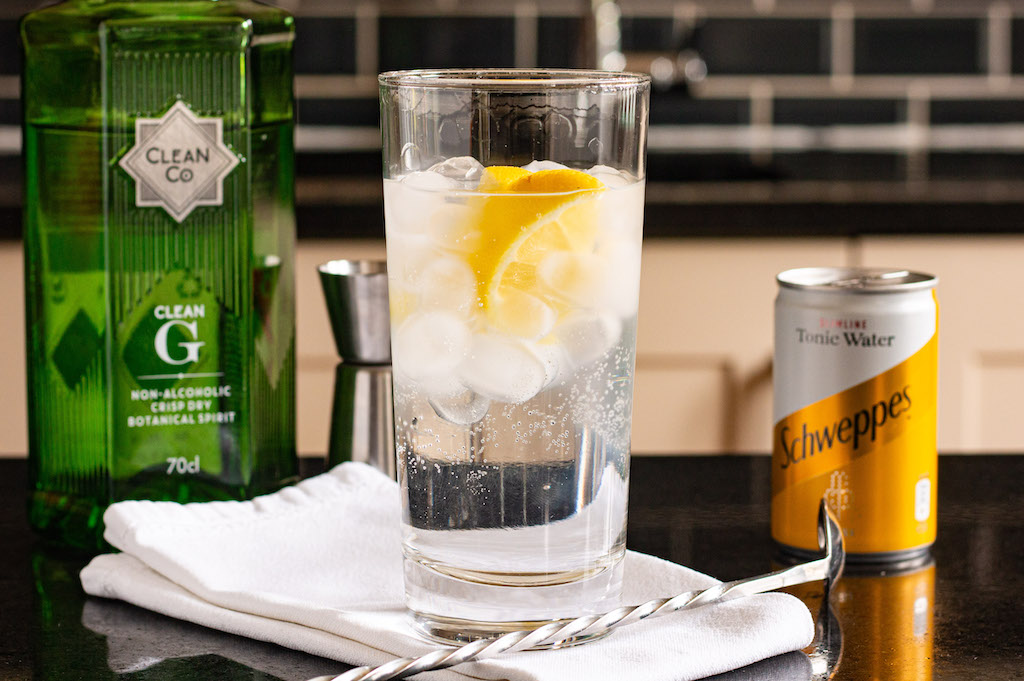 Print Recipe
Ingredients
Enough ice to fill a highball glass

75ml CleanCo Clean G

150ml Schweppes tonic water (one of those small cans)

Half a lime cut into two quarters
Instructions
1
Fill the highball with ice.
4
Cut into the centre of one of the quarters of lime and use it to wipe around the rim of the glass. Squeeze it into the glass and throw in the remains
5
Add the second quarter of lime to the drink.
6
Mix with a cocktail spoon and serve.