The classic Victoria sponge — the favourite of Queen Victoria — is made using the eternally reliable recipe of equal weights of eggs, flour, sugar and butter. The result is a great cake, but it is not anything like as light as those amazing cakes you might find in a confectioner's. To achieve the lightest, most delicate sponge, an entirely different approach is needed. This cake is derived from Asian methods of cake baking and is super light.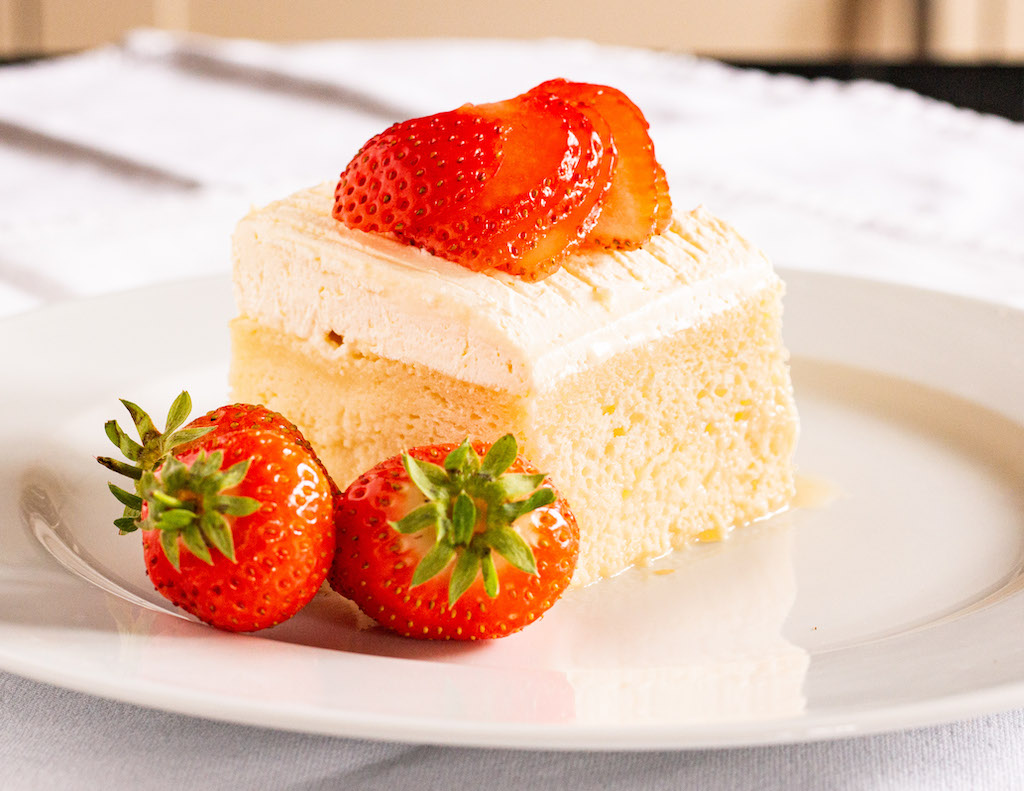 Print Recipe
Vanilla sponge cake with cream and strawberries
Ingredients
For the sponge:

6 eggs, separated into egg yolks and whites

90g oil (0.3 cups + 1 tbsp)

110g milk (0.5 cups)

2 tsp vanilla extract

165g cake flour (1.5 cups)

0.5 tsp baking powder

140g caster sugar (0.6 cups)

For the topping:

400ml double cream

40g sugar (3 tbsp)

1 tsp vanilla extract

Strawberries for topping
Instructions
1
Heat an oven to 170˚C. Line cake tin with baking paper.
2
Beat eggs yolks. Add the milk and oil and mix. Sift in the flour with the baking powder and mix smooth.
3
Separately whisk the whites to a light foam. Gradually add the icing sugar while whisking to soft peaks.
4
Using the principles of a soufflé, add one third of the whites to the yolk mixture and mix well. Add rest of whites and fold in gently until combined, but sill light. Do not over-mix and do not use a mixer.
5
Pour the batter into the cake tin and smooth to an even finish. Bake in the centre of the oven for 25 mins. Once baked, release and cool on the paper on a wire rack.
6
Whip cream with the sugar to soft peaks. Spread over cake.
7
Decorate with sliced strawberries.