Partridge is a mild-tasting game bird similar to guinea fowl, only a little smaller. It does not have the rich, red meat of grouse, but neither is it as dry as pheasant, nor as bland as a domestic chicken. For most people, partridge is the sweet spot for versatile game cooking.
In the UK, partridge are in season from 1 September – 1 February.In the UK, our common variety is grey partridge, but stocks are in decline, Estimates suggest that there are just 250,000 breeding pairs in the country.
The recipe for 'partridge à la Burgundy' comes from Escoffier's Le Guide Culinare.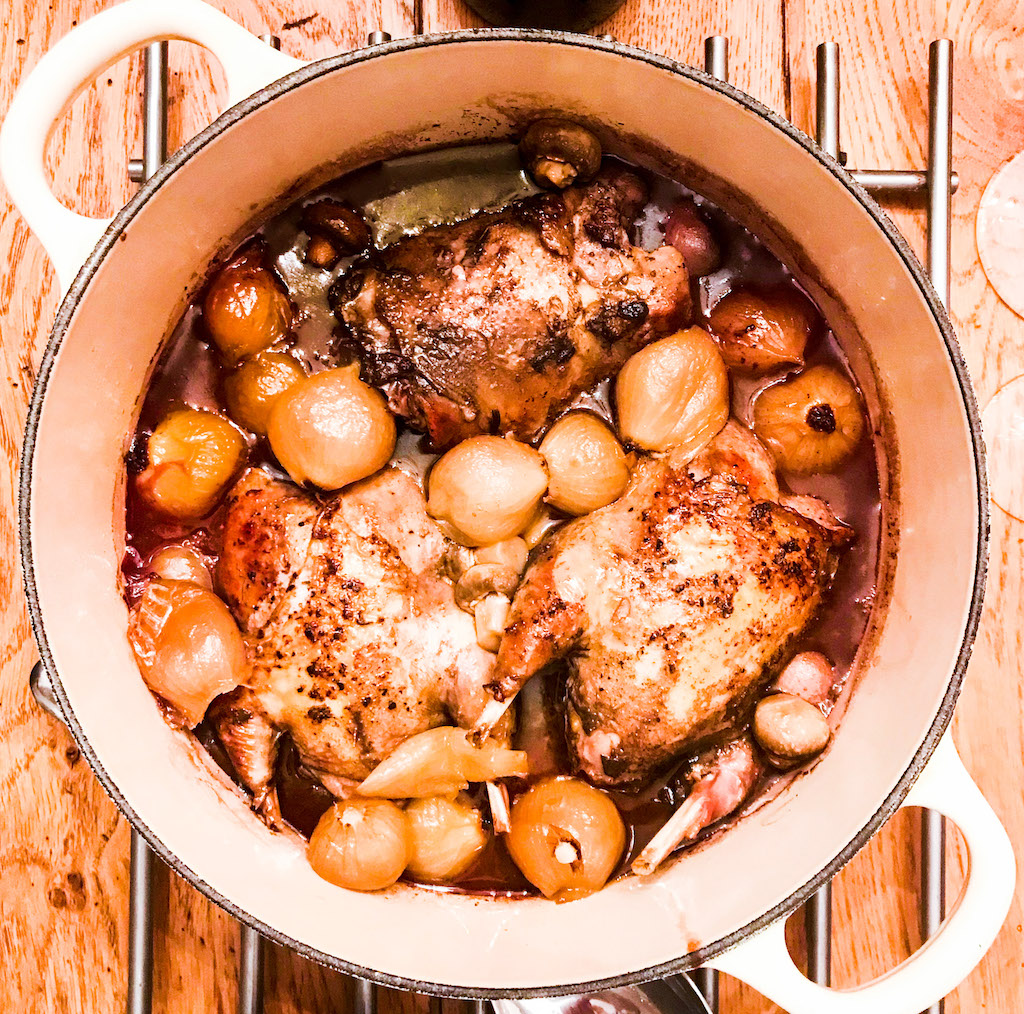 Print Recipe
Perdreau à la Bourguignonne
Ingredients
4 partridge, plucked, trussed and season inside and out

100g butter

1 tbsp neural oil

500ml red wine

2 tbsp game demi glace (it is fine to use three Knorr chicken stock pots to approximate this)

12 shallots or pearl onions, glazed (see our Little Black Book to glaze shallots and pearl onions)

150g button mushrooms, cooked by simmering in seasoned water and butter

500ml red wine

Salt and freshly ground black pepper
Instructions
2
Heat the oil and butter in a frying or sauté pan until the butter foams. Fry the partridges on all sides until browned, but by no means cooked through. Remove the birds to a side dish.
3
Add the wine to the pan to deglaze, and then whisk in the demi glace. Reduce by a third. Check seasoning. Strain the sauce into a jug.
4
Place the mushrooms, onions and partridges in a Dutch oven or casserole and pour over the sauce. Place in the oven to cook for about 1 hour. Use a meat probe to check that the breasts have reached 75˚C.
5
Serve at the table in the Dutch oven.