Claudio Brugalossi is one of those 'greatest chefs you have never heard of.' Celebrated in his home town of Perugia, smack in the middle of Italy, and lauded all over TripAdvisor, Brugalossi's La Taverna does not carry any of the conventional accolades. Yet it is clear that Chef Claudio is an under-appreciated star of Italian cuisine. Alway fresh and always in season, Claudio Brugalossi's food is everything that great Italian cuisine should be.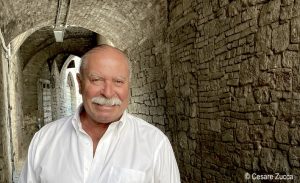 This recipe for pepper and porcini mushroom is related by Ursula Ferrigno in her 1999 book Truly Italian, which celebrates page after page of quality vegetarian Italian food. In the book, Ferrigno attributes this dish to her 'naughty friend Claudio.' This dish must be eaten very fresh, and can be presented as a side or as a dish in its own right. When we first made this for the Nosey Chef, we had it as a side to brasato alla Lombardia.
La Taverna can be found at Via delle Streghe, 8, 06123 Perugia PG, Italy. Call +39 075 573 2536 for a table.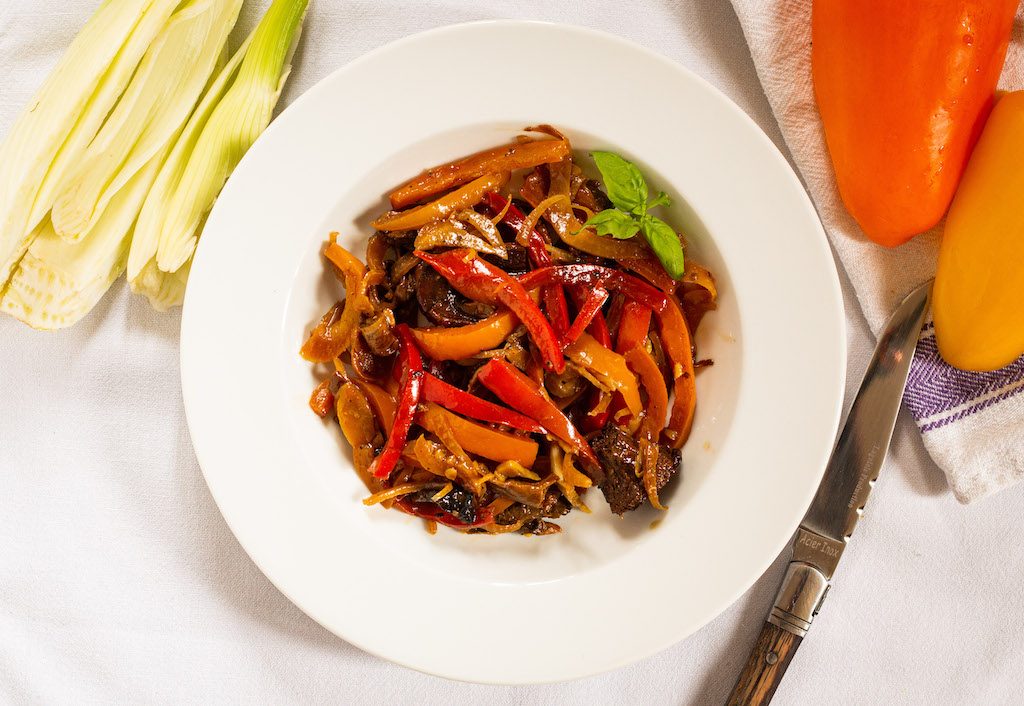 Print Recipe
Ingredients
80g dried porcini

2 tbsp olive oil

2 cloves garlic, chopped

2 red peppers, deseeded and sliced

1 yellow pepper, deseeded and sliced

1 bulb of fennel, very thinly slices (use a mandoline)

Sea salt and freshly ground black pepper
Instructions
1
Reconstitute the porcini by just covering with cold water and soaking for 10 mins. Drain and reserve the soaking liquid.
2
Heat the olive oil in a sauté pan and add the garlic until just coloured. Add the peppers and fennel and sauté for 5 mins.
3
Add the porcini and 2 tbsp of the reserved soaking water. Cover and simmer for 5 mins.
4
Season and serve immediately.