Making red wine vinegar is a doddle. You put some unpasteurised cider vinegar (which contains a live mother of vinegar) in some red wine and leave it for a few weeks. Making balsamic vinegar, however, is a whole other kettle of fish. Making it at home is the mark of a madman.
Balsamic vinegar (which gets it name from the idea of a curative 'balm') is made from fresh white grapes – the juices of which is boiled in copper cauldrons and fermented before being asked in wooden casks for at least 12 years (and up to 150 years). Fully aged casks are topped up with material from the next oldest cask to make up for the loss of volume caused by evaporation.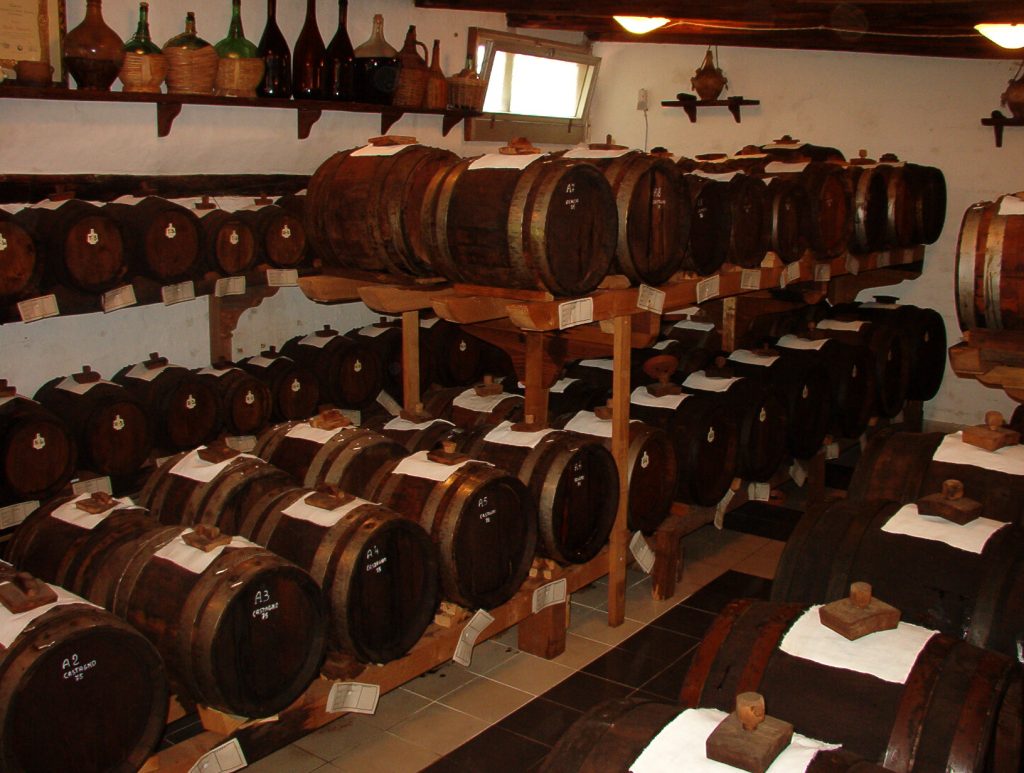 Balsamic vinegar was not always something you would drizzle over a rocket and Parmesan salad. The first historical reference to balsamic vinegar goes back all the way to 1046, when some or other sycophant gave Emperor Enrico III of Franconia a bottle of the stuff to use as a disinfectant.
Surprisingly, basic supermarket balsamic vinegar does not actually have protected origin status, and only three specific types have a Denominazione di Origine Controllata (Denomination of Controlled Origin; DOC). 'Aceto Balsamico Tradizionale' does have a DOC, and can be made in and around Modena.
Balsamic vinegar has a very rich taste, and using it in cooking requires a delicate touch. Certainly, I would never have thought of using it with a steak until I saw this delightfully simple recipe in The Silver Spoon. Then, I would never think of using it as a disinfectant either.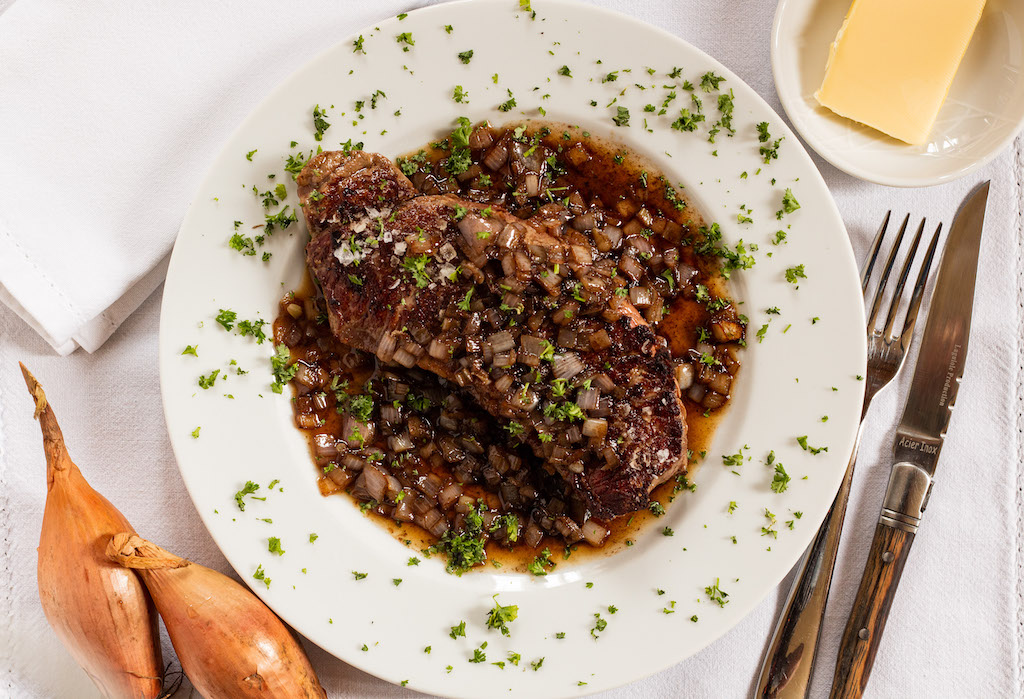 Print Recipe
Bistecche all'aceto balsamico
Ingredients
For the steaks:

20g butter

2 tbsp olive oil

4 steaks

For the sauce:

1 shallot, chopped

5g butter

2 tbsp balsamic vinegar

1 sprig fresh parsley, chopped

Sea salt
Instructions
1
Heat 20g of the butter and oil in a frying pan, add the steaks and cook them on high until done as liked (2–4 mins each side). Remove the steaks to a board to rest and salt them.
2
Allow the pan to cool a little, and then cook the shallots on medium until soft (about 5 mins). Add the butter, reduce a little and then add the vinegar. Remove from the heat.
3
Serve the steaks on a plate, pour the sauce over and sprinkle with parsley.