Wild garlic has been in season for about a week now, and the flower buds are starting to come through. Once the plants flower, the season is done, and it is all over about 2 weeks from when it started. Among food bloggers, wild garlic session produces a flurry of excited activity, and many outings for wild garlic pesto.
Wild garlic pesto can be blames squarely on one person – Danny Kingston. Kingston is a food blogger, journalist and editor who goes by the online handle 'Food Urchin.' In his own words, Danny describes himself as"
"… a food adventurer, an enthusiastic allotmenteer, a supper club host and the writer of the entertaining and quirky epicurean blog, Food Urchin. When I am not busy digging holes to pit-roast lamb or hanging marrows in tights to make rum or foraging for snails in my garden to throw into paella, I am often left in charge of a pair of cheeky twins; with sometimes disastrous results in the kitchen. I am also listed on MSN as one of the 'top twenty foodies to follow on Twitter and regularly contribute to Great British Chefs blog."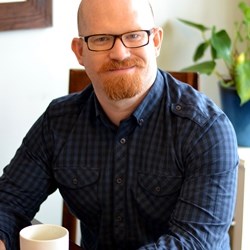 While everyone is going nuts about wild garlic for 14 days, it seems a shame not to show you a dish using the wild garlic pesto we made last year, which is based on Danny Kingston's recipe. This is among simplest of all pasta dishes, and it just uses the principle of flavouring with pesto, and then garnishing with some of the unprocessed ingredients of the same thing.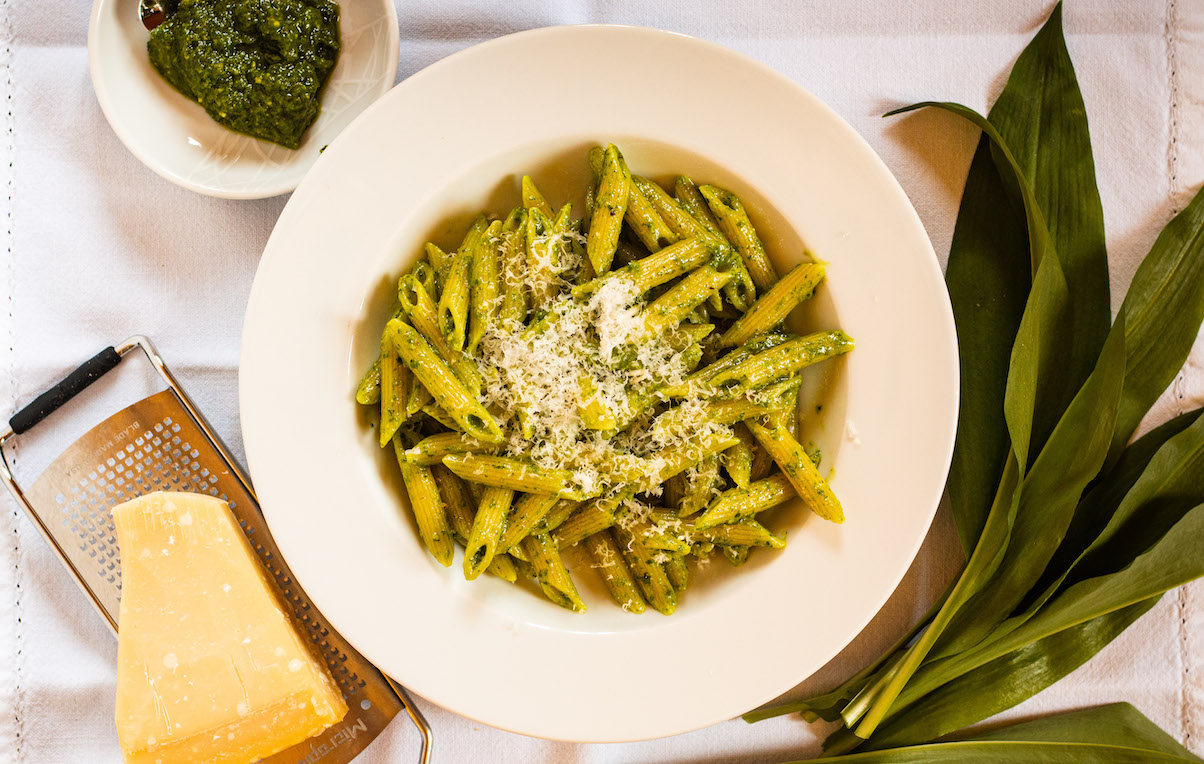 Print Recipe
Ingredients
For the wild garlic pesto:

3 handfuls fresh wild garlic leaves

1 handful pine nuts, very lightly toasted in a frying pan

1 good handful Parmesan cheese, freshly grated

Extra virgin or vintage olive oil (the very best you can get)

For the pasta:

200g dried penne

40g parmesan, grated

Sea salt and freshly ground black pepper
Instructions
1
Run a food processor, and put in all the ingredients except the oil.
2
With the mixer running, slowly add the oil until the mixture gets an oozy consistency. You want to go a little beyond just binding it, but not so far that it is loose. Season.
3
Boil a saucepan of water salted to 'mild seawater' for the pasta. cook the pasta in rolling, boiling water for 9 mins until al dente. Drain, but keep back some of the pasta water in another pan or bowl.
4
Add 3–4 tbsp of the wild garlic pesto, season and toss to combine.
5
Add a small amount of the pasta water to loosen everything up a bit and ensure even coating. Toss again, and potion out. Sprinkle over the Parmesan and serve.