Flan de naranja is a Spanish dish that is essentially an orange-flavoured creme caramel. Over time, this basics of this dish have been favoured in the Philippines as Leche flan.
In the 16th and 17th Centuries, the Spanish were invaliding the Philippines by a process similar to osmosis. The mighty Magellan was the first to land a European ship in the Philippines, and he did what most Europeans did at the time and claim the islands for the King of Spain. Magellan is reported to have made friends with the locals, but in the end they killed him in the Battle of Mactan. During that time, the people of the Philippines leared how to make crème caramel, which is believed to originate from the border regions between Spain and France.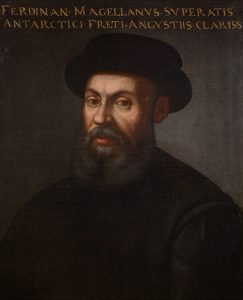 Leche flan differs from crème caramel in that it uses more eggs and utilises condensed milk, which became popular when the Americans brought tinned convenience foods when they kicked the Japanese off the islands in the Second World War. The use of these ingredients results is a much denser product than a traditional crème caramel. This can be offset by blitzing the cream mix with a blender to re-introduce lightness.
The recipe we have given here follows the Filipino ingredients, but the dish is offered as Spanish because of the use of oranges as flavouring.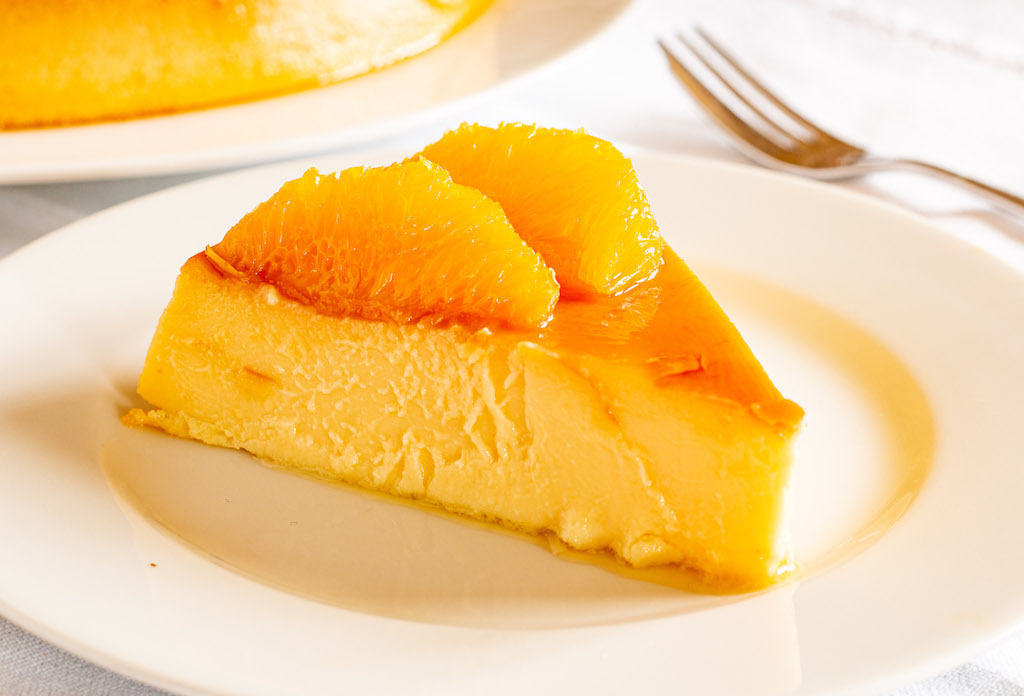 Print Recipe
Ingredients
For the caramel sauce:

200g sugar

1 tbsp water as needed

For the flan:

1 can of sweetened condensed milk

1 ⅓ cups of orange juice

5 eggs

1 tsp Orange rind

Fresh orange, garnish
Instructions
1
Place your Ilanera/pie/tart dish on a medium heat and add the sugar. Slowly melt and caramelise the sugar until light brown. Add water as needed to form a syrup. Remove from the heat and rest for 5 mins to cool slightly.
To make the rest of the flan:
2
Combine all the ingredients in the blender, except for the garnish – this ensure a light finish. Using a very fine strainer, strain the mixture twice and ensure there are no bubbles left. Pour the mixture over the cooled caramel. Cover with foil.
3
To cook the flan, you have two sensible options. One is to bake in a bain marie in an oven at 180˚C for 1–1.5h until set. The other option is to place the flan dish in a steamer or rice cooker and steam for 30–35 minutes until set.
4
Cover with tin foil and steam for 30-35 mins until set. Cool and refrigerate.
5
To serve, carefully release the edge of the flan with a knife, and then turn out onto a plate. Garnish with fresh slices of orange and pour any remaining caramel glaze on top. Chill before cutting.