The 1980s were a peculiar time for cocktails. Dick Bradsell was mixing for Oliver Peyton at the Atlantic Bar and Grill, and it was there Bradsell invented the Bramble and the Espresso Martini – both of which were critical to the re-ignition of the London cocktail scene.
Meanwhile, others decided that the way to win over cocktail drinkers was to bother less about the flavour combinations, and pay more attention to stuff that looked wild and had stupid names. This how we ended up with the Alien Secretion.
There are a few recipes for this, but the simplest is equal parts of Malibu, Midori and pineapple juice. It has a tropical feel to it, and it goes down like a cold soft drink, so be careful.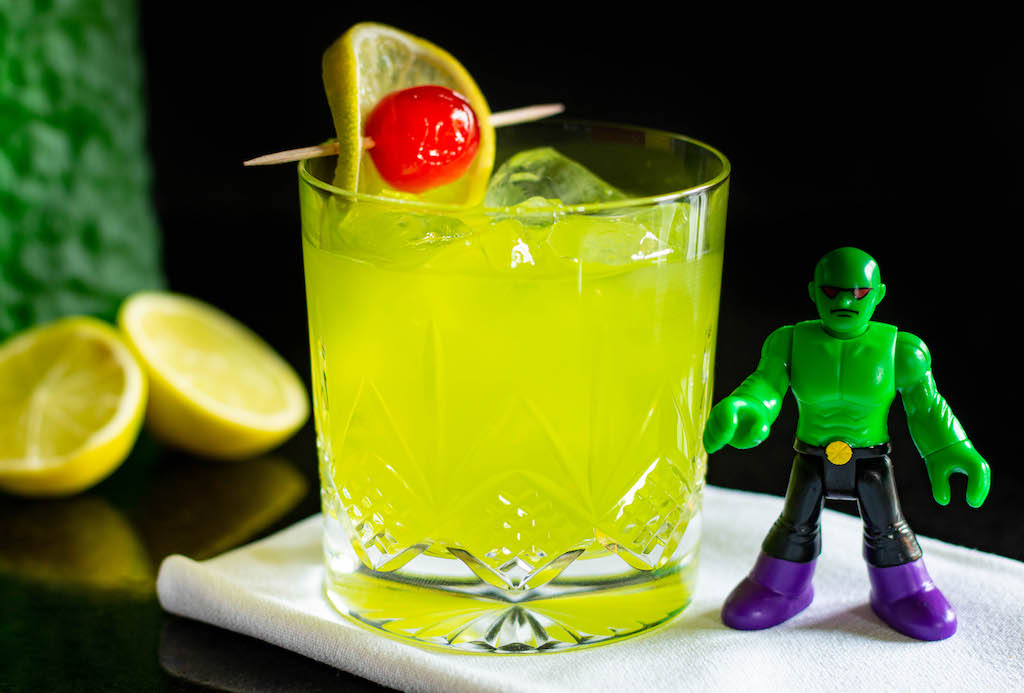 Print Recipe
Ingredients
50ml Malibu coconut rum

50ml Midori melon liqueur

50ml pineapple juice
Instructions
1
Shake the ingredients with ice and strain into an Old Fashioned class filled with more ice.