Like the Bramble that I made with the last blackberries of Summer, the Espresso Martini was invented by the legendary Dick Bradsell. The story behind the drink is that a young model (who Bradsell later said became world famous), came up to the bar at Fred's Club in London and asked for something to "wake me up and fuck me up." Bradsell married strong coffee with vodka, and bridged the gap with coffee liqueur. Shaking the drink over ice recreates the crema that appears on the top of a properly produced espresso.
The drink was not originally called the Espresso Martini. It spent some time as the Vodka Espresso, and then the delightfully named Pharmaceutical Stimulant. This all went on in the 1980s. The International Bartenders' Association have canonised the cocktail as an official 'modern' recipe, and you can go and see it in all its glory: here.
But, for the casual mixologist, there is a problem. That sugar syrup is there 'to taste,' and believe me, you have to get through a proper shitload of Espresso Martinis before you will hit on the right quantity. And then Sharon from next door may be a four sugars girl, and then where are you? John Quilter of Food Busker solves this my upping the quantity of coffee liqueur to 35ml. As a go-to recipe that everyone will enjoy, the Quilter adaptation is worthy of a mention.
The recipe here is the IBA version, but be prepared to experiment with the sugar. When I make this for parties, I go Quilter. The coffee I use is from the range available at the Buxton Roastery, in Buxton, High Peak.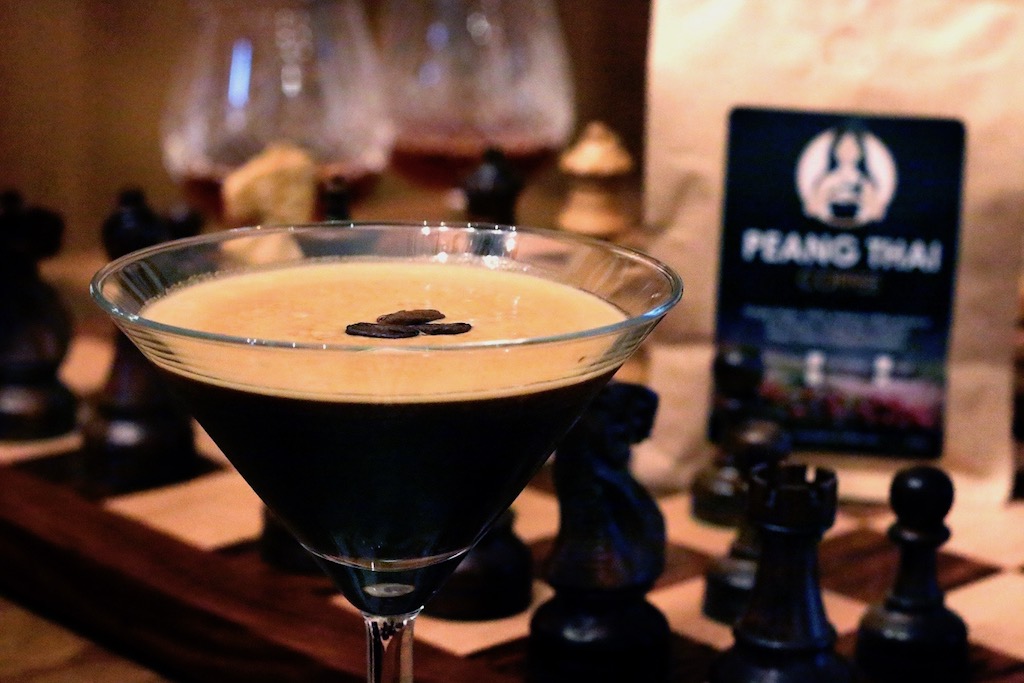 Print Recipe
Ingredients
50ml Vodka

10ml Kahlúa

Sugar syrup (according to individual preference of sweetness)

1 short, strong espresso
Instructions
1
Shake with ice and strain into a chilled cocktail glass.
2
Garnish with a couple or three coffee beans.
Notes
As described above, this is the IBA version of the drink, and it contains a variable amount of sugar syrup. It is easier, and a better crowd pleaser if you disregard the syrup, and just make it with 35ml of Kahlúa.