Quiche comes from the Lorraine region of France, formerly known by the Tolkeinesque name 'Lotharingen.' Lorraine/Lotharingen spent so much of its time ruled by Germanic barons that name of its signature dish is derived from the German 'kuche' (bake, or cake) rather from any French source. The idea of baking eggs and cream in a savoury custard, however, may come from the court of Richard II of England. 'Quiche' comes along about 200 years later.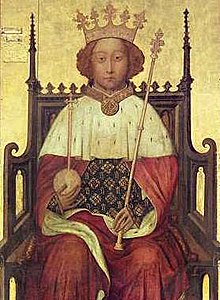 We have 'Noseyed' quiche in full before in its classic 'Lorraine' guise (no cheese), but this is no good for vegetarians. The most common variation for veggies is to use mushrooms, but the lack of all that pork flavour means that a quiche aux champignons benefits greatly from addition of the controversial cheese, and a dash of Dijon mustard.
Buying two kinds of mushrooms can be helpful. You chop and cook one lot for the filling, and then slice some bigger ones more carefully to decorate the top. The layers of cheese and mushrooms below stops the garnish from sinking.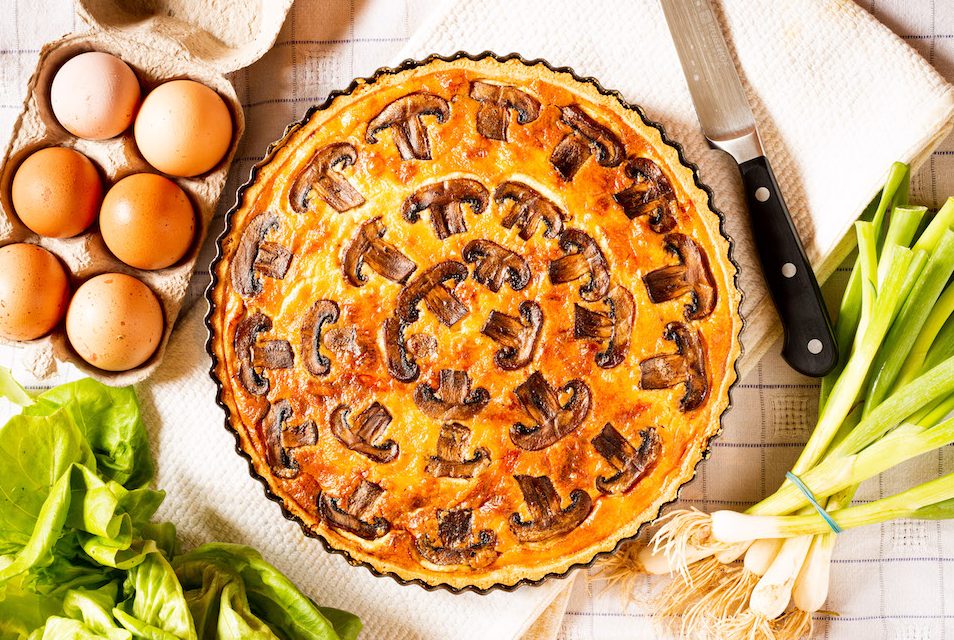 Print Recipe
Ingredients
1 blind-baked, savoury shortcrust pastry case

30g butter

500g mushrooms, sliced

200g Gruyère cheese

400ml double cream

3 eggs

2 tbsp Dijon mustard

1 pinch of nutmeg

Salt and freshly-ground black pepper
Instructions
1
Prepare your pastry case using your preferred method – it is OK to use ready-made shortcrust pastry, buy a pastry case, or make your own. If using fresh pastry, blind baking at 180˚C for at least 10 mins is essential.
3
Fry the mushrooms in the butter until well reduced in size and all fluid evaporated away (It can help to cook some for the topping separately as they need to look a bit prettier). Cover the bottom of the pastry case with the mushrooms, reserving a few of the best-looking slices for the top.
4
Whisk the eggs, mustard, nutmeg, cheese and cream in a jug and season. Pour the mixture over the mushrooms – you may have a shade too much depending on the size of your pastry case. Arrange the remaining mushrooms over the top.
5
Bake in the oven for 35 mins. Remove from the oven and allow to cool a little before serving.