The Bellini was invented by Giuseppe Cipriani of Harry's Bar, Venice. The drink was probably first made some time between 1934 and 1948. Cipriani named the drink after 15th-century Venetian artist Giovanni Bellini because the colour of the drink reminded him of a pink toga in one of Bellini's paintings. The identity of the painting is not known, and many of Bellini's works feature pink togas.
The Bellini, as most make it, does not come out pink. The pink colour came from Cipriani's addition of raspberry or cherry. The IBA recipe uses just peaches and prosecco, but the greater range of modern versions, including that of Simon Difford, add lemon and a source of sugar (e.g. syrup or peach liqueur).
You can buy genuine Cipriani mix that is produced and marketed by the current Cipriani family.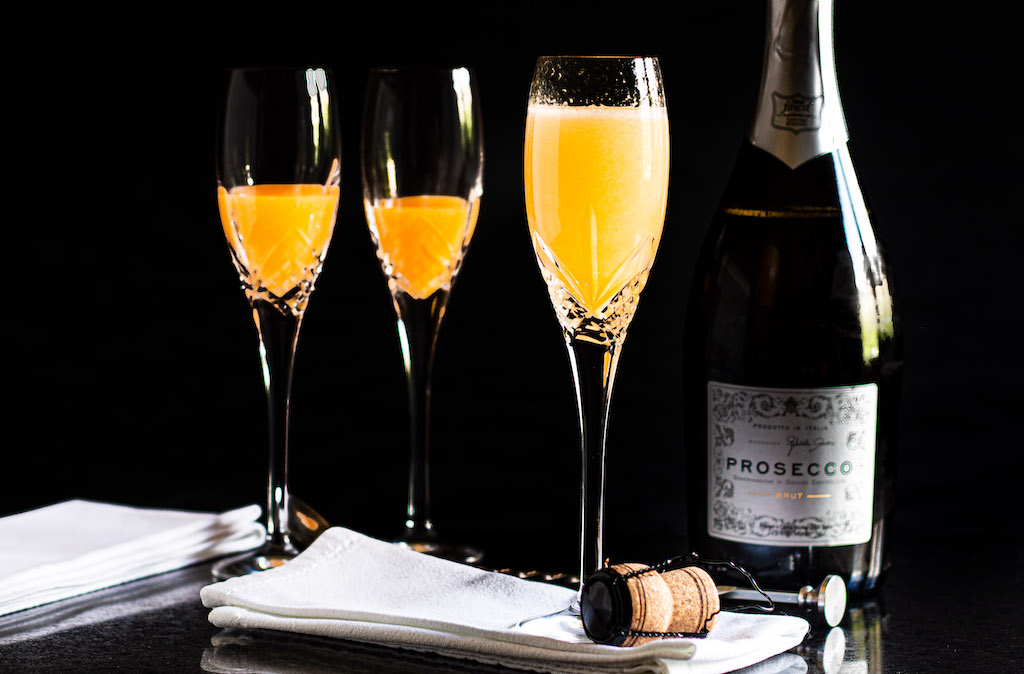 Print Recipe
Ingredients
For the purée:

4 ripe peaches

About 60ml simple syrup

About 60ml fresh lemon juice

For the drinks:

Prosecco
Instructions
1
Begin by making the peach purée. Halve and stone the peaches, and scoop the flesh from the skins. Pass the flesh through a sieve to make a smooth purée (some say use a blender, but that can leave bits in your drink – you can been and then pass if you find that easier). Add simple syrup and lemon until the purée tastes balanced (quantities are approximate because peaches vary in size). You will have enough purée to make a few rounds of Bellinis.
2
To make the drink, put 40ml of the purée in the bottom of a Champagne glass. Top with prosecco and stir gently.