One of my good friends was known to her childhood friends as 'Schmoo,' which was a contraction of her slightly exotic maiden name. I has always thought that this was quite a cool moniker. Older and with a decent liver, my friend likes to indulge in an occasional drink. So, when I was sitting in Scotch and Sofa in Berlin with locals Tree D and Stephen H, I was enchanted to see a cocktail on the menu that went by the name of 'Schmöö.' The clipping from the menu looked like this:
There is a lot to go on there, but there are no quantities and no method. However, there are two key clues. One is the lemongrass and lime, and the other is the tonic. This is clearly a mojito-style drink because you cannot put lemongrass in a cocktail without mashing it up. The mojito has mashed up mint, and is traditionally finished with a spritz, albeit soda rather than tonic.
I was so chuffed about finding this, I texted my Schmoo friend the recipe. I got one of her classic, one-liner responses: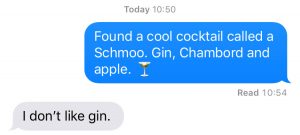 So, putting the gin back in the cupboard, and digging out the vodka, I started trying to balance these ingredients such as they would fit in an Old Fashioned glass, which is the usual target volume for a mojito. The result is pretty nice, and I have called it the Vodka Schmöö.
Scotch and Sofa can be found at Kollwitzstraße 18, 10405 Berlin, Germany.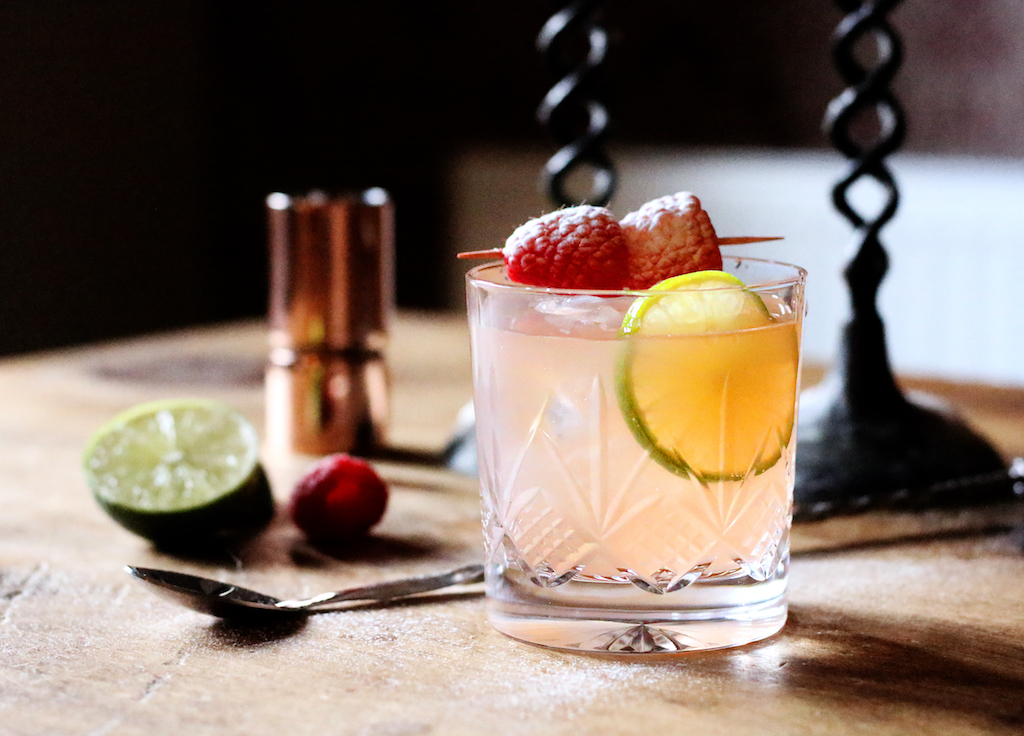 Print Recipe
Ingredients
45ml vodka

25ml Chambord

Half a lime

Half stick of lemongrass, finely sliced

50ml cloudy apple juice

Tonic to top

Icing sugar
Instructions
1
Muddle the lime and lemongrass in the bottom of a cocktail shaker. Add the vodka, Chambord and apple juice, and shake with ice.
2
Strain into an Old Fashioned glass filled with ice, top off with tonic water and stir well.
3
Garnish with raspberries and a lime slice, and dust over with icing sugar.