The Sidecar is essentially a Daiquiri with a brandy base. Zip comes from lemon, and the sugar comes from triple sec.
The history of the Sidecar is a bit vague. The drink is listed in the three classic cocktail books by Harry McElhone, Robert Vermiere and David Embury, and the invention is claimed by the Ritz hotel, Paris. Embury is the most specific in his historical storytelling, He offers the idea that the Sidecar was invented during World War 1, and was named after an American army Captain who used to travel about in a motorcycle sidecar. Variations of the tale include one whereby the Army Captain arrived at Harry's New York Bar, Paris in his sidecar and requested the mix.
Dale DeGroff attempts to tear that entire idea down with:
"The word sidecar means something totally different in the world of the cocktail: if the bartender misses his mark on ingredient quantities so when he strains the drink into the serving glass there's a bit left over in the shaker, he pours out that little extra into a shot glass on the side – that little glass is called a sidecar."
The recipe given here is that of the IBA. Older variations may have used equal quantities of lemon, triple sec and brandy. Some bartenders add more sugar syrup, but The Nosey Chef thinks that the triple sec is enough of the sweet. Sugar frosting the rim is a nice touch though.
Harry's New York Bar Paris can be found at 5 Rue Daunou, 75002 Paris, France.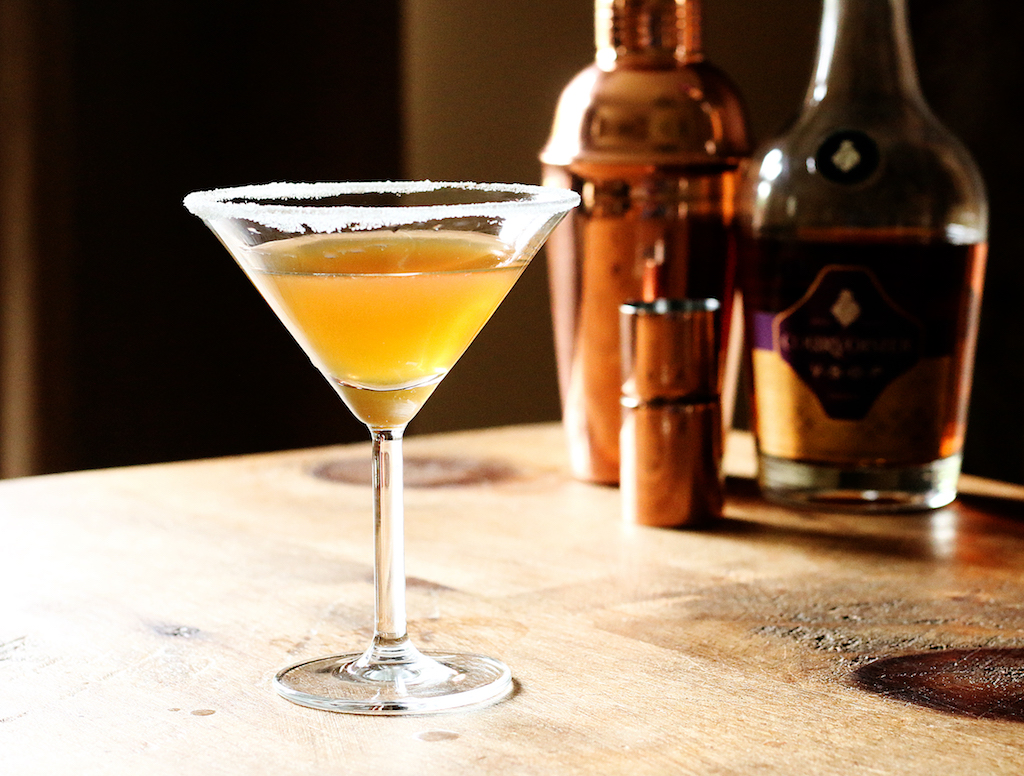 Print Recipe
Ingredients
60ml cognac

30ml triple sec

30ml fresh lemon juice
Instructions
1
Shake the ingredient with ice and strain into a Martini glass. Frost the rim with sugar if liked (before you pour the drink).