To the British, croquettes often begin and end at orange cylinders of breaded potato sitting in the frozen section of the supermarket. To the rest of the World, croquettes are a fast-food container for all manner of goodies including meat, fish, vegetables and cheese. In fact, the UK's very own Scotch egg is essentially a croquette.
The earliest known record of a croquette recipe comes from the court of King Louis XIV in 1691 where the palace kitchens would fill them with sweetbreads, cream cheese and luxurious truffles. Croquettes are not, as many might think, a Dutch thing. However, it is fair to say that the Dutch have gone pretty much crazy with their 'kroketten.' They put all manner of things in them (usually meat), and Dutch branches of McDonalds even carry a McKroket on their menus.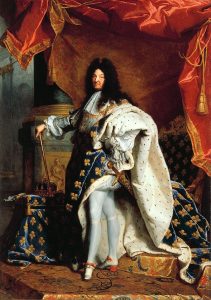 The recipe we have given here comes from Naples. In Italy, 'crocchette' are often made with potato or mashable vegetables. A cheeky bit of cheese or meat (e.g. cooked ham) is often added, and they are very popular as an antipasti dish.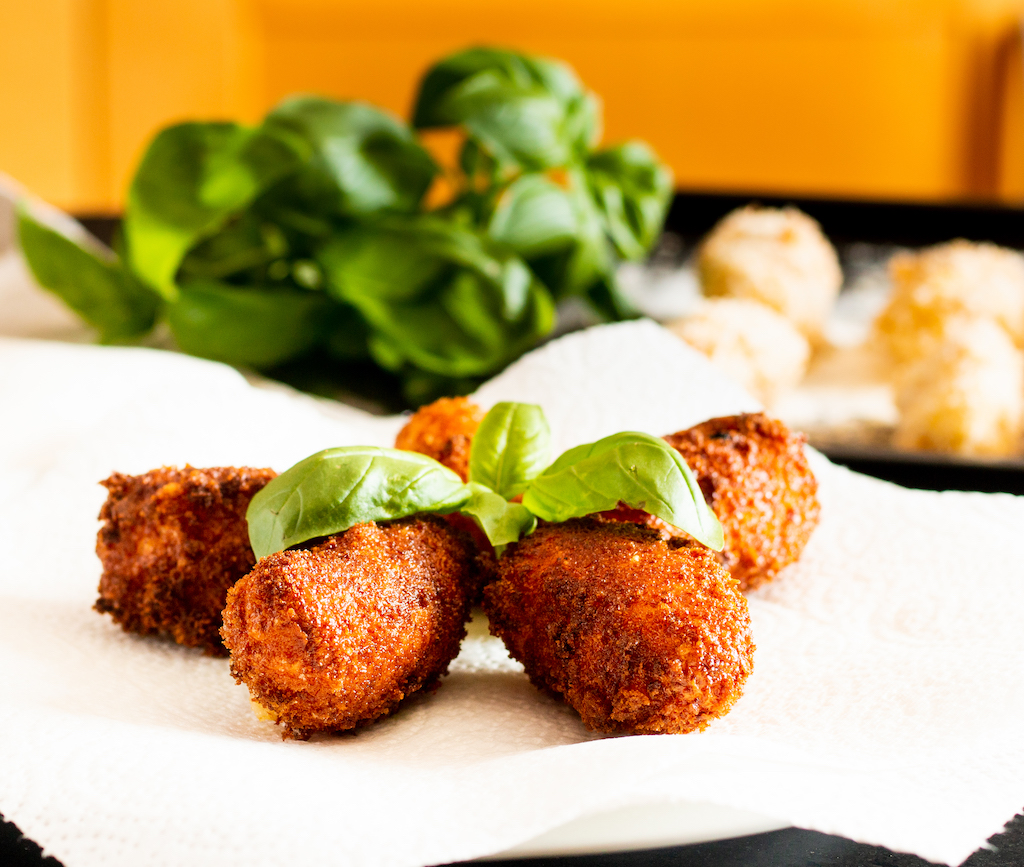 Print Recipe
Crocchette di patate alla Fontina
Ingredients
800g floury potatoes

3 eggs

50g Parmesan cheese, freshly grated

100g Fontina cheese, cut into sticks

80g bread crumbs

Vegetable oil, for deep-frying (a dedicated fryer is best)

Salt and freshly ground pepper

Fresh basil leaves, to garnish
Instructions
1
Steam the whole unpeeled potatoes over simmering water for about 45 minutes until done. Drain, peel and tip into a bowl. Mash with a potato masher.
2
Separate one of the eggs and stir the yolk and one whole egg into the potato with the parmesan. Mix well and season with salt and pepper.
3
Shape the mixture into croquettes and push a stick of Fontina into each.
4
Beat the remaining egg with a pinch of salt in a shallow dish and spread out the breadcrumbs.
6
Dip the croquettes in the beaten egg, then in the bread crumbs and fry in the hot oil until golden brown. There is no need to use flour in this breading process.
7
Fry the croquettes in small batches in the hot oil until golden (about 2 mins). Remove with a slotted spatula, drain on paper towels. Garnish with basil leaves.
Notes
You can add slivers of ham with the cheese sticks for a proper treat. Fontina can be hard to locate in the UK. If you are stuck, use Mozzarella or Gruyère or any other good, melting, stringy cheese – Cheddar will be a disaster.