Where the Romans enjoy a supplì as a street snack, in Sicily, it is all about supplì's conical cousin the arancino. Named after their orange colour, arancini made in Eastern Sicily have a conical rather than a round shape, and typically contain a tomato-based ragú. As neither rice, nor tomatoes are actually native to Italy, it would not surprise you to learn that it was the Aragorns from Spain who brought arancini to Italy (along with the whole 'ability to cultivate rice' thing).
If there are any tips for making arancini, then they are to use fridge-cold risotto and ragú made the day before, and to take your time shaping them. Breadcrumbs need to be dry, not fresh, and it can help if these have been frozen to remove moisture from them.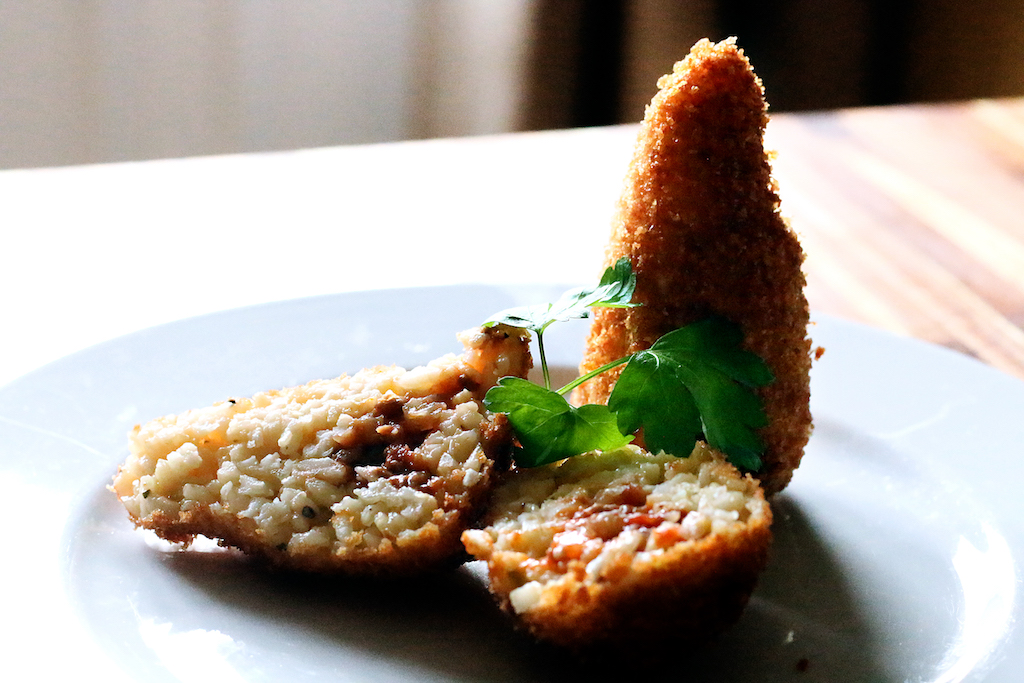 Print Recipe
Ingredients
200g leftover risotto bianco, cooled

150g leftover meat ragú (e.g. ragú alla Bolognese, or tomato and pea sauce)

50g parmesan, finely grated

2 eggs, beaten

2 mugs of breadcrumbs
Instructions
2
Mix the cheese into the rice. Ball the rice into rounds just larger than a golf ball, and then gradually shape into a cone in your hand. Make a large dent in the base, fill with ragú, and cover over with more rice, closing firmly.
3
One by one, roll the rice balls in the egg to thoroughly coat before rolling in the breadcrumbs.
4
Fry the supplì in small batches (two at a time) until golden.