Sticky toffee pudding is so ubiquitous all over the UK that it even goes by its acronym with no explanation needed. Everybody knows that 'STP' means a muffin-like cake, rich with toffee, and poured over with more toffee and some cream. As a winter dessert, it has few equals; but its substantial nature means it has no place at the end of a long meal. The STP is a sugar brick to enjoy after single-course English roast.
Every Brit with even a passing interest in food knows that the Lake District National Park lays claim to the invention of the STP. Specifically, Francis Coulson, of the Sharrow Bay hotel on Ullswater is most often credited with inventing the dessert. However, also in the Lake District, The Village Shop in Cartmel (home to Simon Rogan's double-starred L'Enclume) will sell you something called an 'Original and Genuine Sticky Toffee Pudding.' This immediately puts the origin of the dessert into doubt – Ullswater is 34 miles and an hour by road from Cartmel.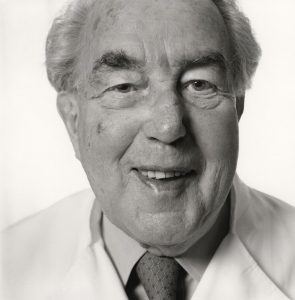 It took the gentle and charming persuasion of chef writer Simon Hopkinson to coax the truth from Coulson. Over the course of what I hope was a long and convivial dinner at the Sharrow, Hopkinson learned that Coulson adapted his recipe from that of one Mrs Martin of The Old Rectory, Claughton, Lancashire.
In 2002, Hopkinson was contacted by Piers Martin, the son of Mrs Martin. Perhaps Mr Martin had heard of Hopkinson's interest in the origins of the STP, or maybe he just liked talking to uncommonly nice people. Regardless of the reason for the contact, Piers Martin told Hopkinson that his mother had obtained the recipe from a friend in Canada. Hopkinson commented that this made sense because an STP is made in a manner more akin to a muffin than a sponge.
Coming in from completely left field is a claim by the Udny Arms Hotel, Newburgh-on-Ythan, Aberdeenshire. The Undy Arms claims it invented STP in 1967, and it gives the recipe to every guest who stays there.
The Sharrow Bay can be found at Ullswater, Penrith, Cumbria, CA10 2LZ. Call +44 1768 486301 for a booking. You can order an STP and listen to their tale, but at least this time you will know the truth … maybe.
Print Recipe
Ingredients
For the puddings:

175g dates, stoned and chopped

Half a tsp vanilla extract

2 tsp coffee essence (Camp brand)

1 tsp bicarbonate of soda

75g butter

150g caster sugar

2 eggs, beaten

175g self-raising flour, sifted

For the sauce:

175g soft brown sugar

110g butter

90ml double cream (with extra to serve)

Pecan nuts (optional – see notes)
Instructions
1
Heat an oven to 180˚C. Lightly oil 8 individual aluminium pudding mounds with groundnut oil.
2
Add the dates to a bowl and pour 175ml boiling water over them to soften them. Add the vanilla extract, Camp essence and bicarbonate of soda. Set aside.
3
Cream the butter in a large bowl with the sugar until pale and fluffy. A hand mixer makes short work of this. Slowly add the eggs, beating well after between aliquots.
4
Lightly fold in the sifted flour, and then the date mixture with its liquid. This will make a very slack batter, but this is correct.
5
Divide the mixture between the pudding tins. Place them on a baking tray and cook for 25 mins.
6
Once done, cool the puddings for 5 mins, and then ease them out with a small palette knife. Chop the tops off (because they are now the base), and eat the cuttings as chef's treat. Put the puddings on a baking tray ready to grill them.
7
Make the sauce by slowly heating all the ingredients and stirring on a low heat until all the graininess of the sugar has vanished.
8
Spoon 1 tsp of sauce onto each pudding, and grill them until just bubbling. This creates a nice caramelised crust on the top. Please each pudding in a dish with a puddle of double cream. Pour the warm sauce over.
Notes
This recipe is based on the one from Delia Smith (she is famous for the lovely grilling step), but we have left out her nuts in the interests of authenticity. If you like nuts, then 25g of chopped pecan nuts (Smith recipe) or walnuts (preference of Felicity Cloake) can be added to the sauce for a luxury twist and some much-needed crunch.