In the hands of British home cooks, cauliflower has a bad rap. The 1940s have gifted us two principle ways of cooking a cauliflower: 1. Boil it until it starts to fall apart and serve it as a mushy side to whatever else is on the table (peasant version), or; 2. Boil it for slightly less time, smother it with a cheese sauce, gratinate it in the oven, and serve with a Sunday roast (posh version)
However, these days, the cauliflower is having a renaissance. You can shred the leaves, fry them and get insanely tasty 'crisps.' You can cook small florets tempura style for a Japanese treat if you can handle the mess it makes in the prep.
About 10–15 years ago, chefs realised that if a cauliflower is treated right, then it can be styled as a very satisfying vegetarian main course. James Cross, of The Lake Road Kitchen in Ambleside, was an early proponent of the cauliflower redux, stating of his whole, fried cauliflower for the Guardian,
"We wanted that salinity you get around the outside of a well-seasoned steak and the contrast between the crust and that delicious creamy, tender curd texture you get inside a cauliflower. You can cut steaks from a cauliflower, but, for me, it's all about showcasing the cauliflower in a hearty, generous way. Putting the whole thing down in front of guests has as much impact as an 800g côte de boeuf would."
While hardly a côte de boeuf, nor a whole fried veg á la Cross, a well cooked cauliflower streak is a truly lovely thing.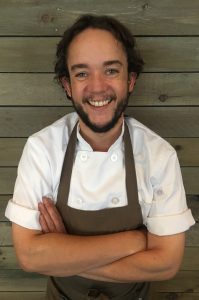 The Lake Road Kitchen can be found at Lake Rd, Ambleside, Cumbria LA22 0AD, UK. Call + 44 15394 22012 for a reservation.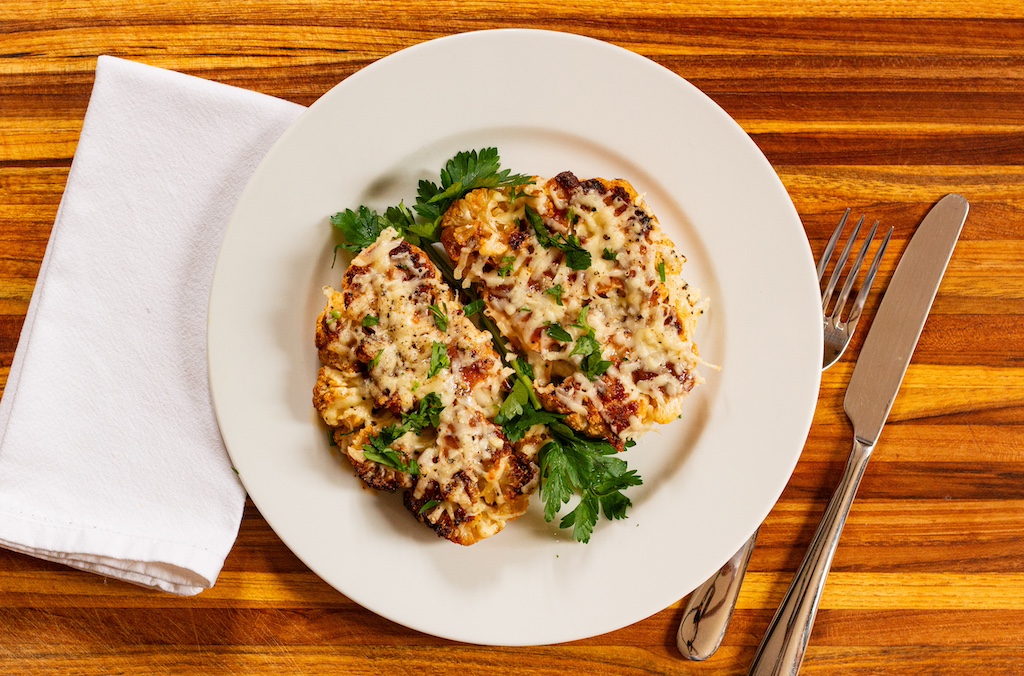 Print Recipe
Cheesy cauliflower steaks
Ingredients
2 tbsp olive oil

2 tbsp Parmesan, grated

2 cloves of garlic, minced

1 tsp paprika (add a pinch of so of chilli powder too, if you like a kick)

1 head of cauliflower, leaves and thick stalk removed, and sliced into 4

4 tbsp mozzarella, grated

1 tbsp fresh parsley, chopped

Sea salt and freshly ground black pepper
Instructions
1
Preheat an oven to 200° C. Line a baking sheet with parchment, and place the 'steaks' on it.
2
Combine the oil, parmesan, spices and seasoning and brush the mixture over the steaks on all sides.
3
Bake in the oven for about 10 mins. Flip and bake for another 10 mins or so until the stalk part is tender (test with a paring knife).
4
Sprinkle with the mozzarella and bake (or grill) a little longer until melted and browning a bit. Garnish with chopped parsley.