'Peperoni' as a word causes endless confusion outside of Italy. Peperoni is not pepperoni. Pepperoni is a spicy US/Italian sausage product, presumably named for its chilli-like zip from peperoncino, which are what the rest of us call 'chilli peppers.' Pepperoni may not even include peperoncino.
Peperoni are the sweet bell peppers said to have been introduced to Italy by Christopher Columbus. Peperoni now grow in abundance in southern Italy, and grow long and thin, rather than short and fat. This is similar to the product used in a proper Hungarian goulash., and encounter by Nosey Chef Andew when he visited Budapest.
This salad of cold, roasted peperoni is by Italian writer and teacher Ursula Ferrigno, who described it as something "always on the dresser at home." This is a great as a mid-week supper, as an antipasti spooned over bruschetta, or as part of a multi-course Italian feast.
You can browse Signora Ferrigno's books online here.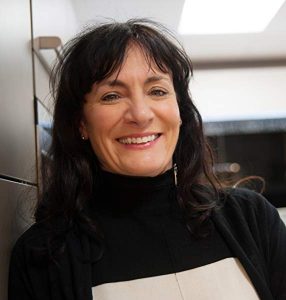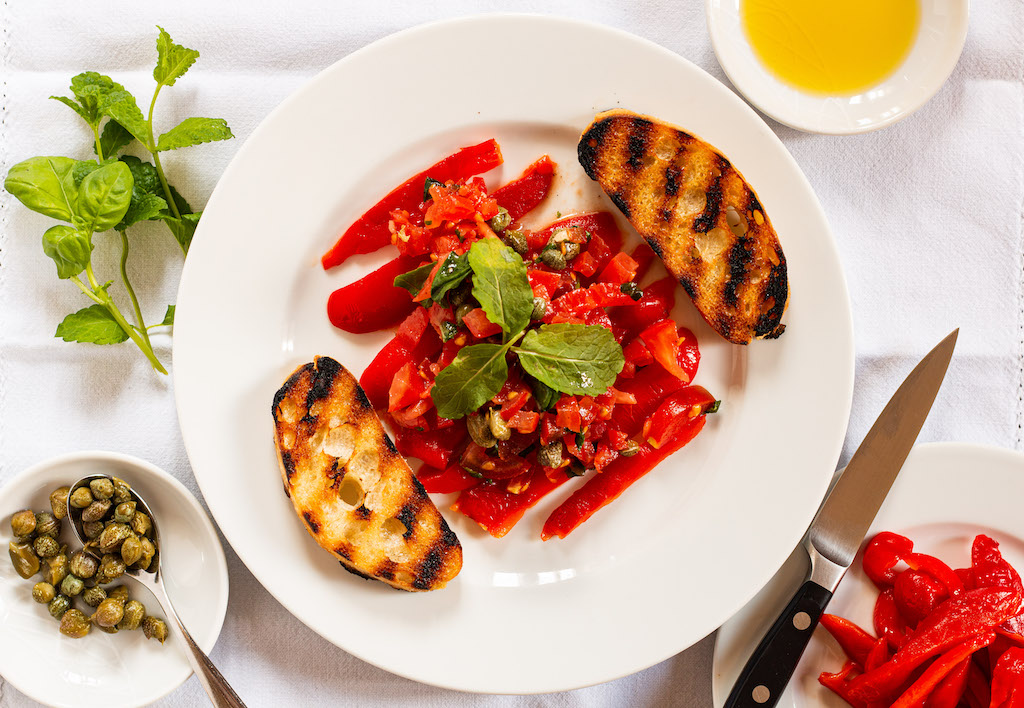 Print Recipe
Insalata di peperoni e capperi
Ingredients
3 sweet bell peppers (red, or yellow)

6 tomatoes, chopped

2 cloves garlic, chopped

1 handful basil leaves, torn

1 handful mint leaves torn

2 tbsp extra-virgin olive oil

Sea salt and freshly ground black pepper

2 tbsp capers
Instructions
2
Place the peppers in a roasting tin and roast in the oven for about 25 mins until slightly blackened and with loose skins.
3
Cool the peppers, skin, de-seed and cut into strips.
4
While the peppers are cooking, combine all the other ingredients except the capers, stir well and set aside.
5
Arrange the sliced peppers on plates, spoon the tomatoes over and cast over with the capers. Add more torn mint as a garnish if liked.
Notes
This dish is improved if served with grilled ciabatta brushed over with olive oil. This results in a sort of bruschetta thing, which is completely brilliant.