Fried, spicy leeks. In Sinhalese parlance, a leek theldala is a vegetarian leek mirisata. A mirisata, is, in turn, a traditional Sri Lankan leek stir-fry that includes dried Maldivian fish flakes (try buying those in Cheshire).
As a means of using up leeks (which supermarkets inexplicably sell in packs of three) thelada has no equal. it is a lovely side dish, and also makes a perfect vegan lunch.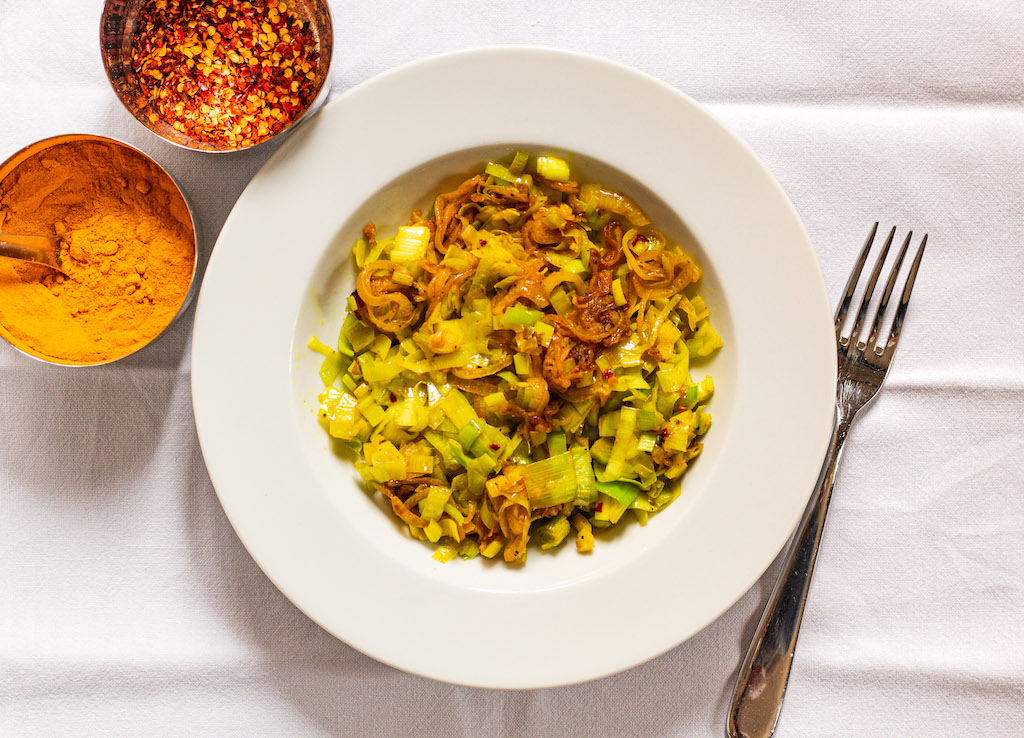 Print Recipe
Ingredients
1 tbsp neutral oil

2 onions, very thinly sliced

2 tsp turmeric

2 leeks, washed and sliced

1 tsp chilli flakes

Sea salt and freshly ground black pepper
Instructions
1
Heat the oil in a large frying pan and add the onions and a pinch of salt. Cook gently until soft and lightly browned (about 10 mins). Add the turmeric, and stir in.
2
Add the leeks and chilli flakes. Season with pepper and sauté until the leeks are just done (about another 10 mins).