The Lindt bunny was invented in 1952. The story goes that one of Lindt chocolatiers was watching his daughter marvel at a bunny playing in the garden. When the rabbit vanished into the bushes, the little girl cried. The father decided to make a chocolate rabbit just like the one in the garden. The bunny is particularly popular at Easter and has many special editions based on variations in the chocolate and the foil wrappers.
Lindt bunnies are the butt of a few jokes at on Easter cards, usually based on their ears.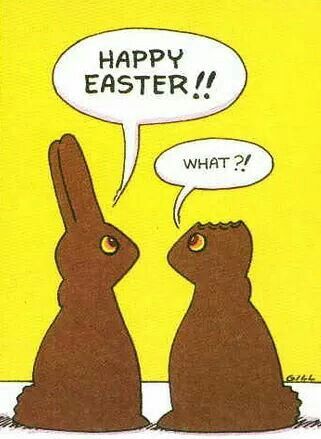 This is a fun cocktail for Easter, socialised booze experts The Bottle Club on their excellent Instagram feed. Inevitably, it involved marmalising the ears.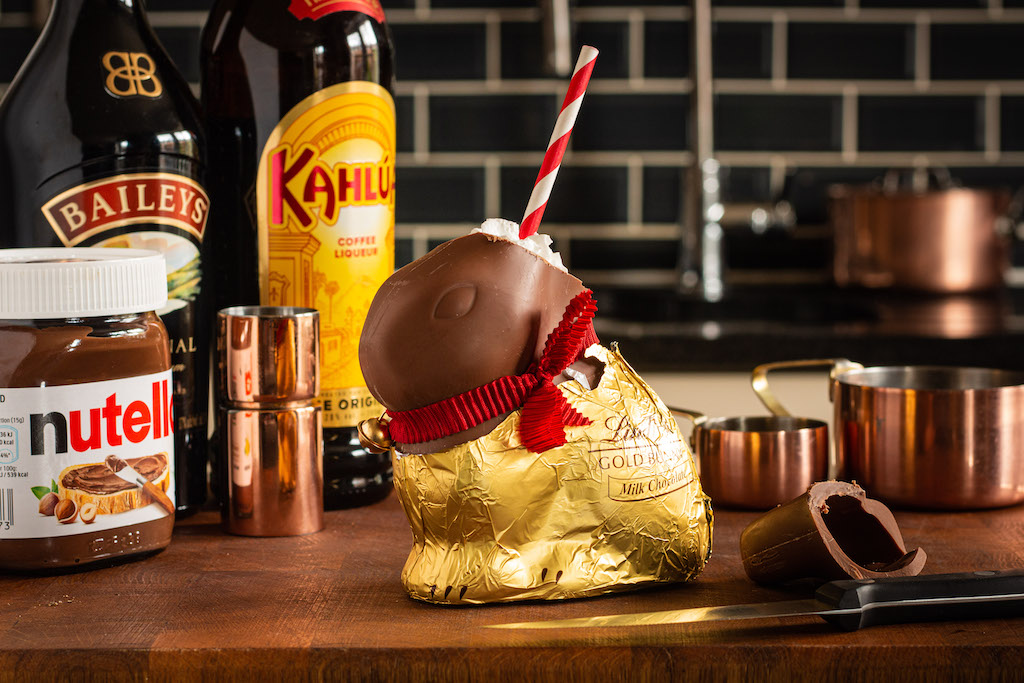 Print Recipe
Ingredients
1 Lindt chocolate bunny

250ml milk

75ml Bailey's Irish Cream

25ml Khalua

2 tbsp Nutella

Squirty cream to garnish
Instructions
1
Unwrap the bunny to below its ribbon. Cut off the ears with a serrated knife or a clean junior hacksaw.
2
Vigorously shake all the ingredients except the cream with ice (needs a good shake to mix in the Nutella).
3
Strain the drink into the rabbit and fill the cavity with aerosol cream. Add a straw.