There are a bunch of recipes for this on the go, and most use fresh lemons and sugar to make a traditional lemonade. However, when you are throwing a party for 30 people and have all sorts to prepare, an easier version can be prepared with 3 litres British supermarket fizzy lemonade.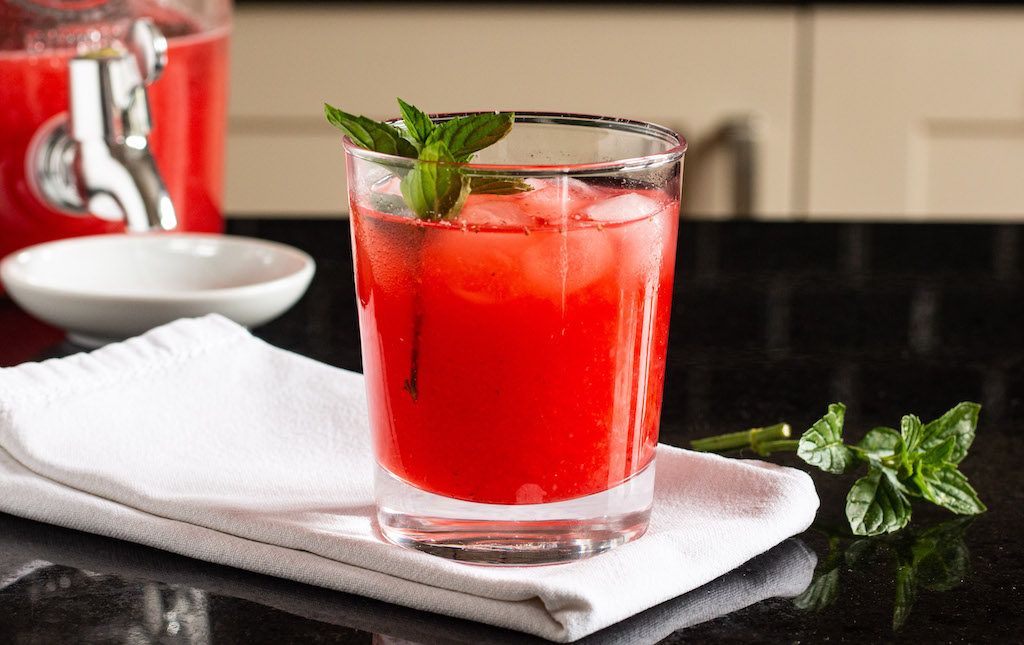 Print Recipe
Ingredients
1 kg raspberries

3L sparkling lemonade

2 sprigs of mint.
Instructions
1
Blend the raspberries and pass them through a sieve to get the seeds out. Pour into a 5L Kilner drinks jar and add the lemonade and mint, Mix.