We have another cancelled history lesson. I can't find where the Sicilian comes from, but it appears to live online rather than in any of the landmark cocktail publications. Despite being named after Sicily, the use of Saronno's amaretto and Milan's vermouth means that the drink is probably from Lombardy in northern Italy.
As a relatively low-alcohol cocktail, you can enjoy one of these as a wee 'livener' before you go out.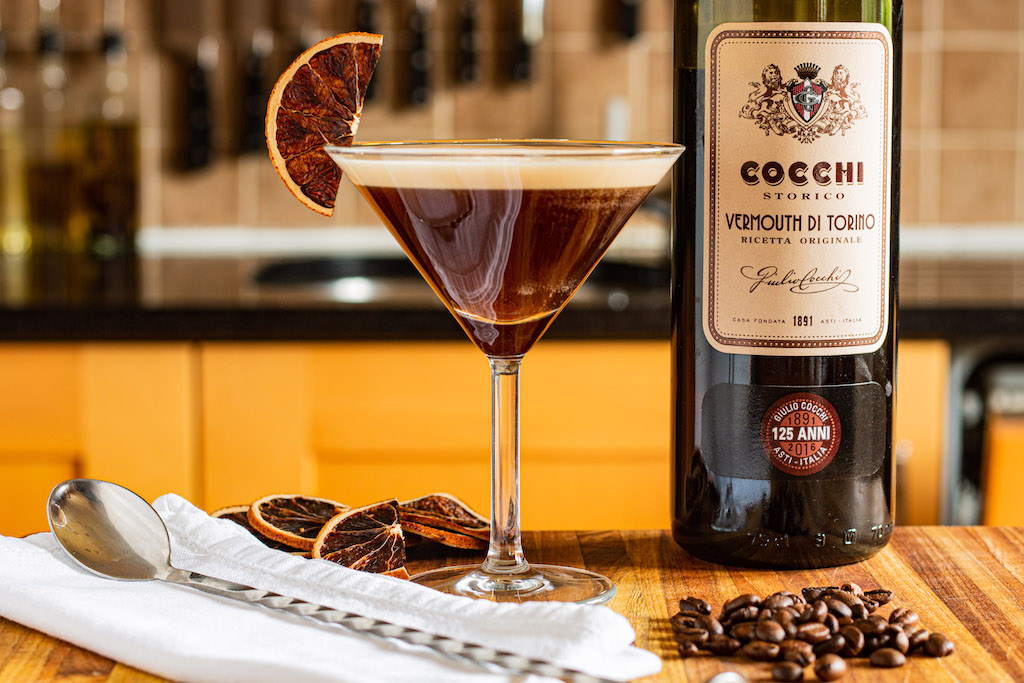 Print Recipe
Ingredients
50ml sweet vermouth

35ml amaretto

35ml cold espresso

25ml simple syrup

Soda water to top
Instructions
1
Stir all ingredients except the soda over ice. Strain into Martini or aperitif glass. Add a splash of soda and garnish with an orange wheel.