Most origin tales for the Blue Lagoon place the drink as invented by Andy MacElhone, the son of the famous bartender Harry MacElhone, at Harry's New York Bar in Paris. The invention data is given as some time on the 1960s or 1970s.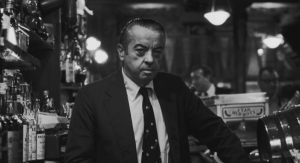 A few versions of the Blue Lagoon are in circulation. Simon Difford does not shake and used Sprite and lime juice. Others match the vodka and blue curaçao volumes – which would result in a sweeter drink.
Print Recipe
Ingredients
50ml vodka

20–50ml blue curaçao depending on taste

Lemonade to top
Instructions
1
Shake the vodka and blue boys in a shaker with ice. Strain into an ice-filled highball or Hurricane glass and top with lemonade.
2
Garnish with a slice of orange or something more fancy.