Siangag (garlic rice) is a classic Filipino side for meat dishes, and is typically eaten at breakfast. Like Chinese egg fried rice, sianangag uses leftover, chilled rice as its base. In the Philippines, it is often reheated with leftover sauces from other dishes such as adobo. In this way, sinangag is probably the ultimate leftover-anything dish.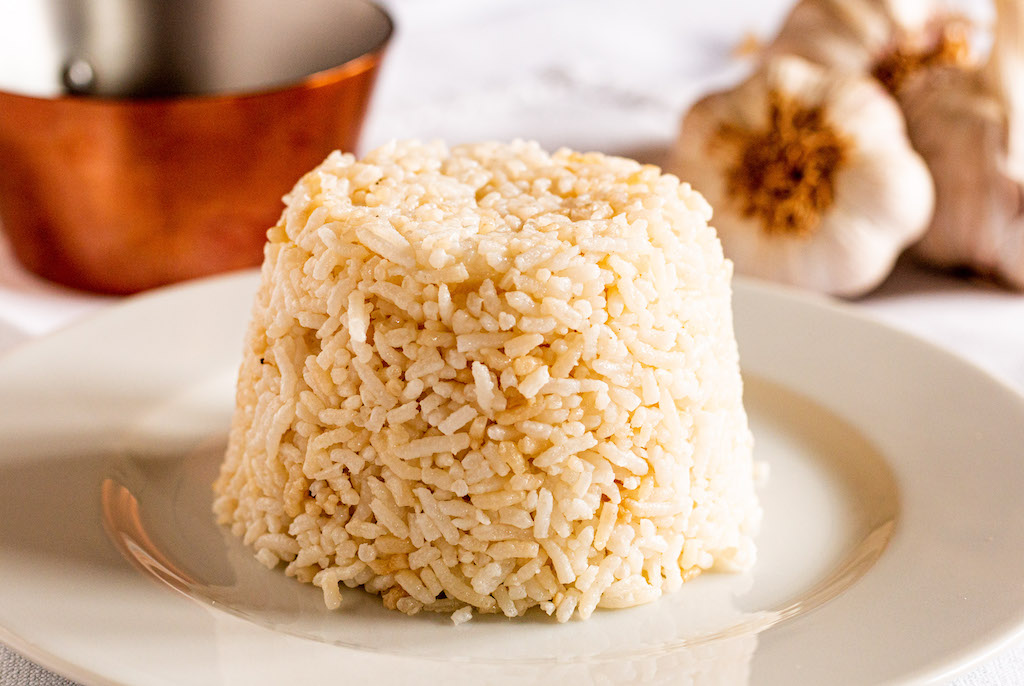 Print Recipe
Ingredients
150g basmati rice, cooked and chilled overnight (rice weight is the dry, uncooked weight)

1 tbsp groundnut oil

4 garlic cloves, chopped
Instructions
1
Heat the oil in a wok until moderately hot. Add the garlic and stir to infuse the oil. Cook until the garlic 'just' starts to go golden, but does not burn.
2
Increase the heat. Add the rice and stir for about 5 mins until the rice is heated through. Serve immediately.
Notes
To cook rice correctly, wash basmati rice in a small pan three times with fresh water, ticking with your fingers and draining by holding the rice back with your hand (no sieve). Add water using the 'first-knuckle' method whereby a fingertip touched to the rice is covered with water to the first joint of your finger. Bring to boil and cook on low with a loose lid (~70% covered) for 15 mins. Remove from heat, lid fully, and rest for 10 mins. Any other method is bullshit (unless using a rice cooker). For sinangag, the rice can be spread on a tray and chilled overnight to strip out the excess moisture.