Kedgeree is the epitome of Empire. It is the perfect collision of Eastern ingredients with classic English breakfast fayre – the love child of curry and omelette Arnold Bennett.
Kedgeree originates in the British Raj rule over the Indian subcontinent between 1858 and 1911. It started out life as 'khichdi' from – a dish from the Ayurvedic holistic quackery health scheme that typically espouses spices, onions, ginger, lentils, arsenic and minor surgery. Brits returning home from India often pined for the interesting flavours experienced during their posting, and this is how we ended up with the entire British curry scene, curry powder, and even the word 'curry.'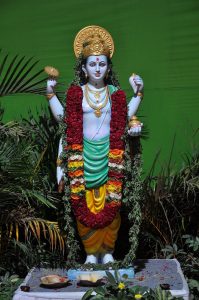 Once back on London, khichdi lost its lentils (it never contained arsenic), found its fish and eggs, and became a favoured breakfast in gentlemen's clubs across the capital.
The recipe we have given here is the fundamental, basic kedgeree. It is best made with leftover rice from the night before to avoid the faff of cooking it in the morning.
Print Recipe
Ingredients
4 eggs

400g basmati rice

2 fillets of smoked haddock

500ml milk

1 onion, sliced

1 knob of butter

3 bay leaves

3 cardamon pods, lightly crushed

4 tsp curry powder

Juice of 1 lemon

1 bunch of parsley, chopped

Sea salt and freshly-ground black pepper
Instructions
1
Bring a pan of water to the boil and gently lower the eggs in. Boil the eggs for 8 minutes, before refreshing with cold, running water. Peel and set aside.
2
Wash the rice in water three times. Add water to the rice in a pan to the depth of 1 finger joint. Bring to the boil, lower to a simmer and half cover with a lid. Cook for 15 mins. Turn off the heat, put the lid on fully and leave to stand for 10 mins.
3
Cover the fish in a frying pan with milk and simmer for 10 mins. Remove the skin and flake the flesh.
4
Melt the butter in a large frying pan, and sauté the onions until soft. Add the cardamom pods, curry powder and bay leaves. Cook on low for 10 mins.
5
Once done, add the rice and stir it in until all the grains are an even colour. Flake in the fish, squeeze over the lemon juice and season. Stir again.
6
Portion the kedgeree into shallow bowls. Sprinkle over the parsley. Quarter the eggs and distribute place on top rice.