The Rattlesnake was first penned by Harry Craddock oil his seminal 1930 Savoy Cocktail Book. The drink was so named after its long lemon peel garnish and the idea that it could:
"Cure a rattlesnake bite, kill rattlesnakes, or make you see rattlesnakes."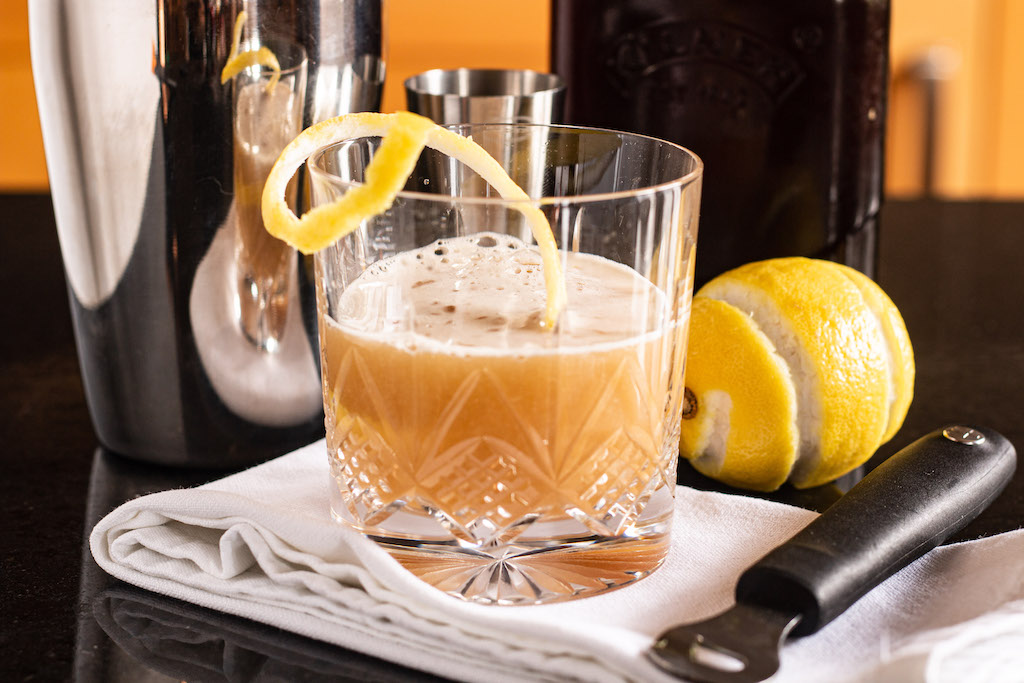 Print Recipe
Ingredients
50ml rye whiskey

25ml lemon juice

15ml brown sugar syrup

3 dashes absinthe

1 egg white

Dash of Angostura bitters

A long canelle of lemon to garnish
Instructions
1
Shake the first 5 ingredients with ice and strain into an Old Fashioned glass.
2
Drag the lemon peel though the bitterns d curl in to the glass like a poised snake.