The Pornstar Martini is notable as the only drink I can think of that has an entire other drink as a garnish. Described by its inventor Douglas Ankrah as:
"Bold, sexy and playful."
… the Pornstar Martini is a mixture of vanilla and passion fruit flavours served with a shot glass of Champagne on the side.
The Pornstar Martini was invented by Ankrah in 2002 at the famous LAB Bar in London's Soho (now closed). Ankrah says that the drink was inspired by a visit to Mavericks in Cape Town, South Africa. He took the idea home, made the drink, and then opened Townhouse in the same year (also closed).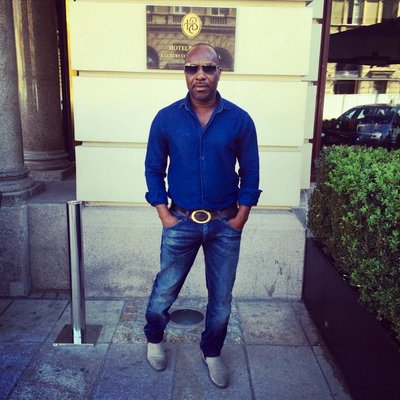 The significance of the Pornstar Martini cannot be underestimated. Survey after survey has returned the drink as Britain's favourite cocktail. Ordering one is fun, and a little naughty. Drinking one transports you to gentle a breeze rustling the straw roof of a tiny tiki bar on some distant, sun-drenched tropical beach.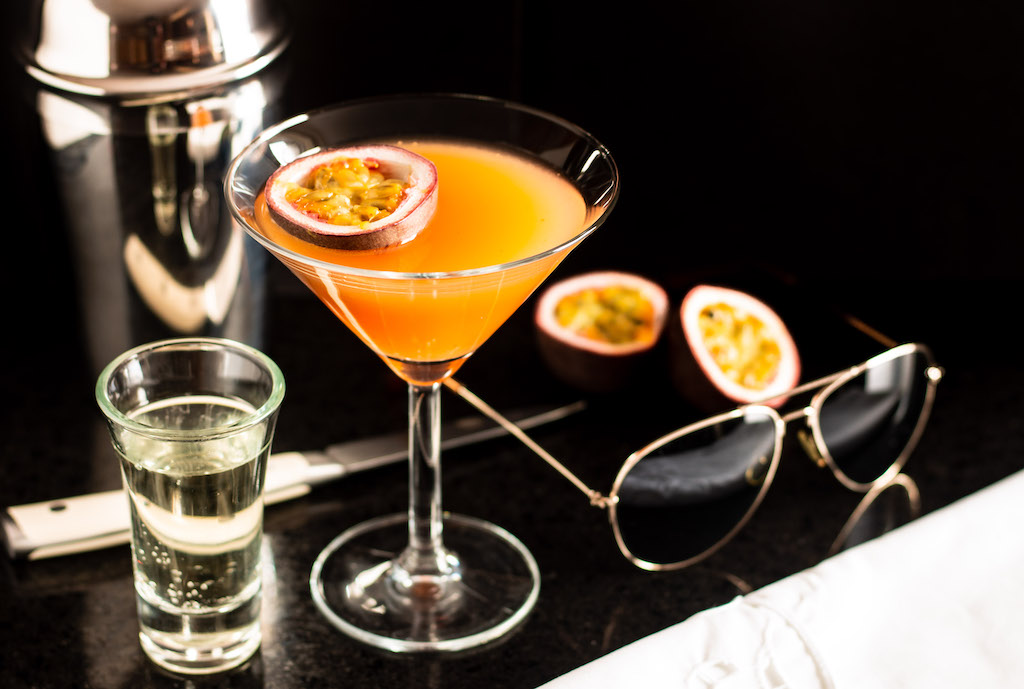 Print Recipe
Ingredients
2 fresh passion fruit

60ml vanilla vodka

15ml Passoa liqueur

15ml freshly squeezed lime juice

15ml vanilla syrup

60ml Champagne
Instructions
1
Halve the passion fruit and scoop the seeds and juice from three of the halves into a shaker, reserving one whole half as a garnish.
2
Add all the ingredients except the Champagne to the shaker and shake with ice.
3
Fine strain into a Martini glass and carefully lower the garnish fruit into the drink.
4
Serve the Champagne into a chilled shot glass on the side.
Notes
Many derivative recipes add the fizz directly into the cocktail after pouring, but that is not true to the original.