There are two kinds of crack baby. The first is an unfortunate child born with a litany of medical problems because its mother is a idiotic crack cocaine addict. The second comes from another universe entirely as the favourite cocktail of Catherine, Duchess of Cambridge, husband of William, Duke of Cambridge, and the future Queen Consort of United Kingdom. In the canon of diverse homonyms, this has to be the daddy.
The cocktail version of Crack Baby was invented at Boujis in Kensington, which has been a favourite haunt of the young generation of royals and their cohort of friends. Back in 2016, you would have needed Rothschild levels of social currency to get past the phalanx of bouncers in order to try the original Crack Baby, which was served by the Boujis bar in a giant syringe. Classy.
However, around that time, Boujis nearly hit the skids. There was a bar fight that left a customer with facial fractures, and there were rumours that the club was filling £360 bottles of Dom Perignon with £10 supermarket fizz. These scandals nearly killed the venue outright. The club retreated to lick its wounds and reopened as an eatery. Boujis's days as a raucous speakeasy where aristocrats could get royally wrecked without ending up on the front page of the Sun were over.
The Crack Baby, however, was not going to go so quietly. Unbelievably, a version of this notorious cocktail, named after the worst damage drug culture can inflict on a human being, was rumoured by some to be on the drinks menu at the wedding of the Duke and Duchess of Cambridge. One does not know if The Queen ever learned of the Crack Baby's sketchy provenance, but I imagine she remains unaware to this day.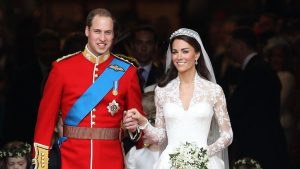 Boujis can be found at 43 Thurloe St, Kensington, London SW7 2LQ. Members only.
Print Recipe
Ingredients
1l passion fruit juice

375ml vodka

280ml Chambord

1 punnet of strawberries, hulled

750ml brut champagne
Instructions
1
Add ice, passionfruit juice, vodka, chopped strawberries and Chambord to a blender and whizz well. If you have a massive syringe, now is the time to load it.
2
Pour a Martini glass with 50/50 fruit mixture and champagne.
3
Stir lightly and serve with a small lime garnish.
Notes
This recipe is quite difficult to make for one person because of the blender step. If not catering for a party, we recommend scaling it back to a half bottle of champagne and having a few. For a half bottle of champers, you need half a punnet of strawbs, 190ml vodka, 140ml Chambord and 500ml passionfruit juice, but you are still going to end up with five drinks and fruit left over for a couple more tomorrow.