Scottadito is a dish of marinated lamb chops cooked on very hot charcoal grill, and served so intensely scalding that you would burn your fingers if you touched them. Hence 'scottadito,' or 'seared fingers.'
As for history, we are drawing a blank. The dish is 'alla romana,' as in it exists in modern Rome. However, it could also date from ancient Rome, given that scottadito is so simple: meat, seasonal herbs, and an open fire. One imagines it could have been cooked with any meat, at any time of the year, in anywhere the Roman legionaries might have cared to stop off, rape, steal, subjugate and gather herbs.
The scottadito recipe given here is lightly adapted from that of Anna del Conte. Other recipes include spices, but that does not sound terrifically Italian (with Venice excepted).
When we last made scottadito, by son dived in too early and he totally scottò le dita.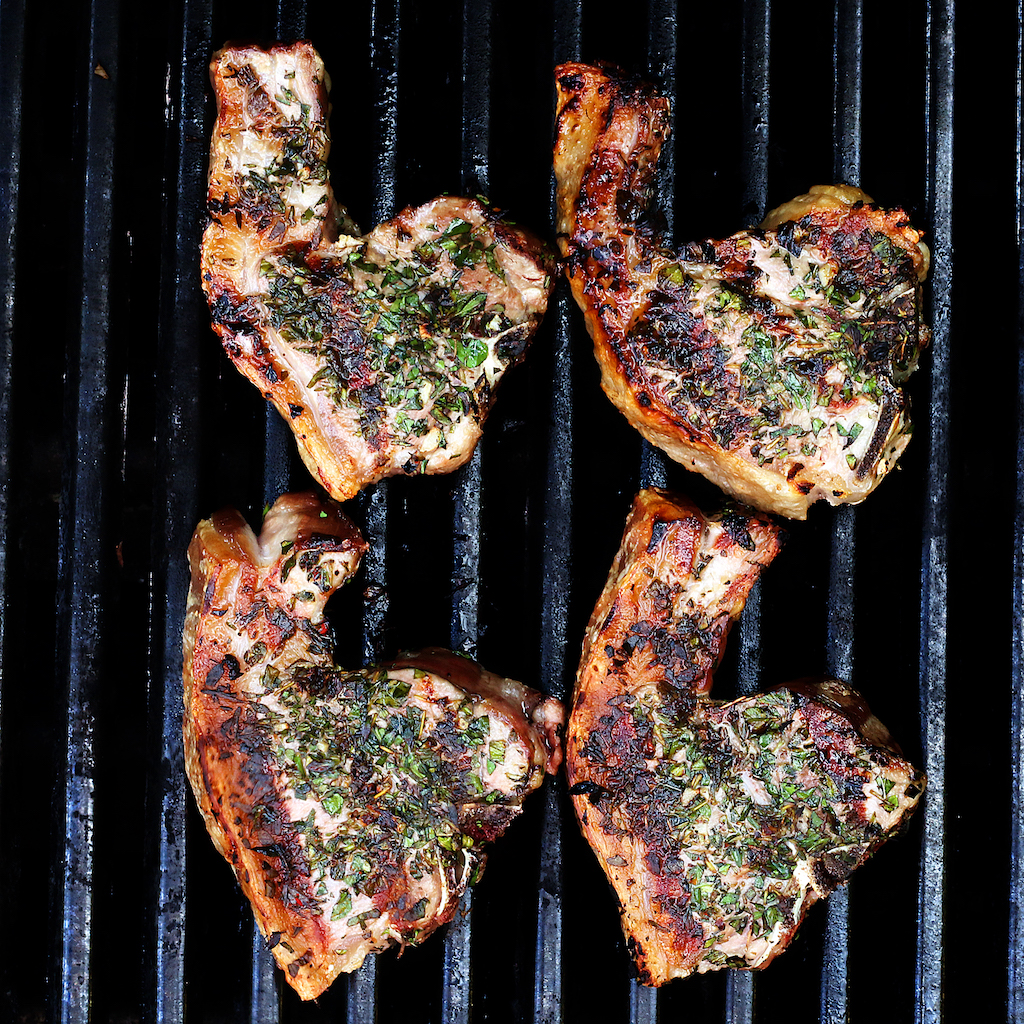 Print Recipe
Ingredients
8 lamb chops

1 tbsp fresh marjoram, finely chopped

Half a tbsp mint, finely chopped

1 tbsp thyme, finely chopped

1 garlic clove, finely chopped

Freshly ground pepper

1 tsp Dijon mustard

Juice of 1 lemon

4 tbsp olive oil

Sea salt
Instructions
1
Mix the herbs, garlic and pepper and cover the chops with them on both sides, pressing firmly into the flesh. Place in an oiled dish or tray, cover with cling film and leave for at least an hour.
2
While the lamb is infusing, make the lemon mustard sauce. Whisk the lemon into the mustard. Slowly add the oil while whisking, until thickened back to the consistency of the original oil. Season to taste.
3
Heat a charcoal or gas grill until very hot. Grill the lamb chops on both sides until done as liked. The Nosey Chef recommends medium or medium rare for lamb.
4
Remove the the heat, sprinkle with salt and serve mad, crazy hot. Serve the sauce on the side.