The history of the Daiquiri has been done to death on this web site. Suffice to say it was invented one evening in Santiago de Cuba when the gin ran out. A Gimlet recipe was adapted into the Daiquiri and everyone kept on boozing. The Cubans adapted the drink every way from Wednesday, including the invention of the faffy Strawberry Daiquiri. In the Southern states of the USA, it's all about frozen cocktails, and today's Frozen Strawberry Daiquiri takes the idea from the Bacardi web site and applies it to the original, less-sweet Daiquiri recipe.
It is a brain freeze.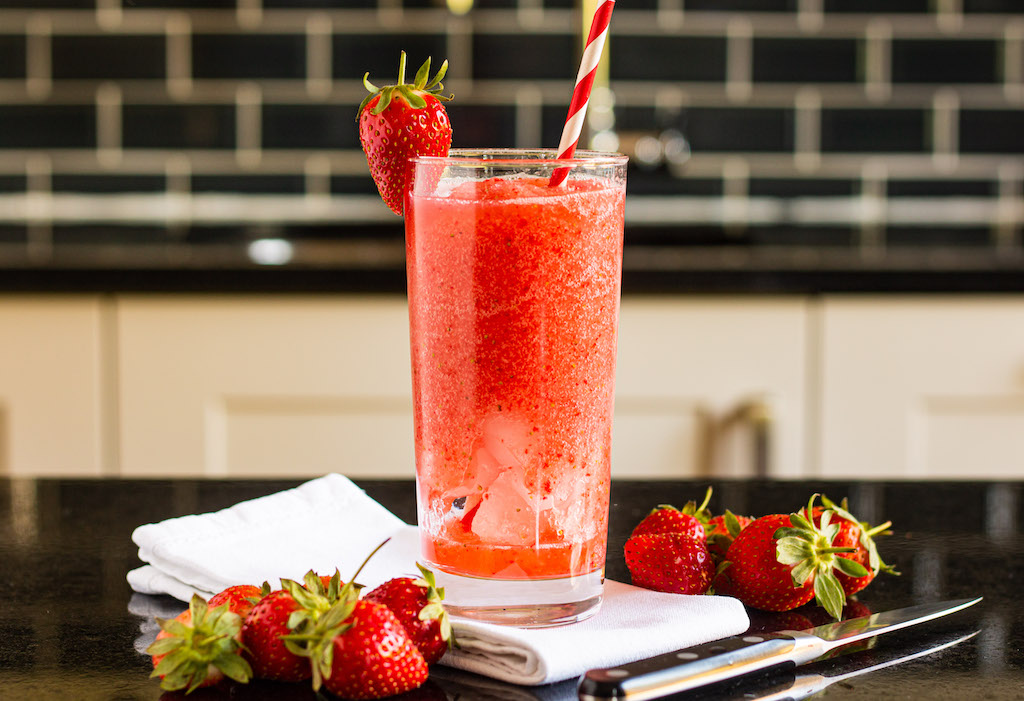 Print Recipe
Frozen Strawberry Daiquiri
Ingredients
45ml Bacardi Carta Blanca

25ml fresh lime juice

15ml simple syrup (Bacardi ups this to 25ml for a sweeter drink)

7 strawberries, hulled

Handful of ice
Instructions
1
Put all the ingredients with the ice in a blender and blitz. Pour into a highball glass and add a straw. Garnish with a strawberry.