It is ceviche season in the Nosey kitchen. We have tackled classic ceviche, kinilaw and now are are making this lovely lunch of grilled mackerel with a tomato and onion ceviche from chef Robert Thompson. This recipe appears on Great Britsh Chefs, and struck me for its elegant simplicity.
Robert Thompson is worth a shout out as the one-time, favourite, local chef of Nosey colleague Andrew Cormack.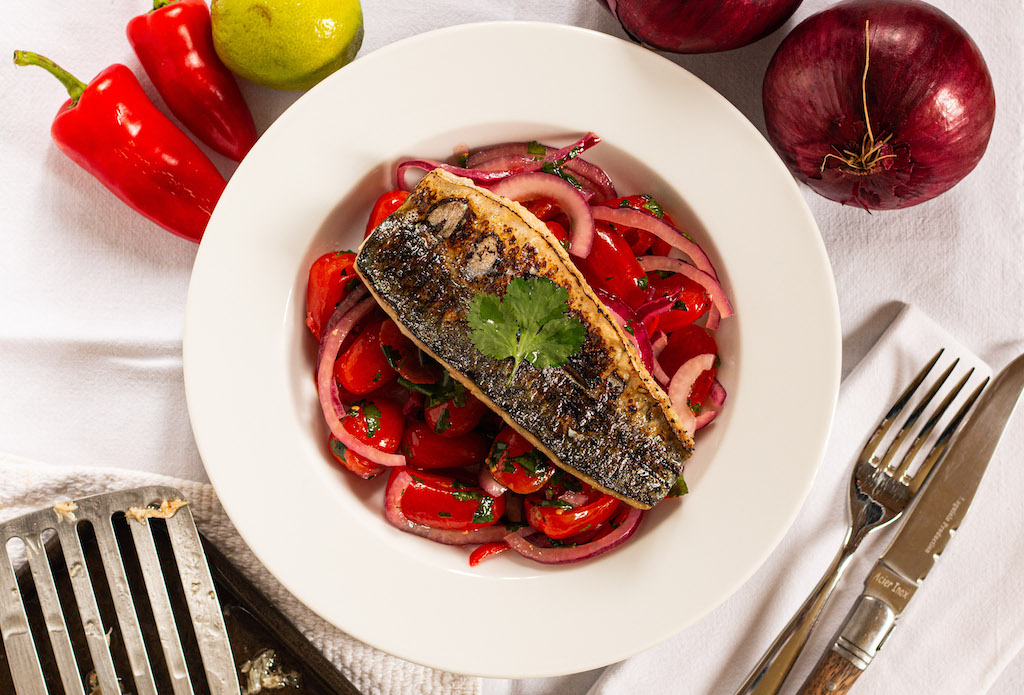 Print Recipe
Charred mackerel with tomato ceviche
Ingredients
For the ceviche:

800g beef tomato

1 red chilli, deseeded and finely sliced

Half a red onion, finely sliced

50g coriander leaves

2 limes, zested and juiced

Olive oil

Sea salt and freshly ground black pepper

For the fish:

4 fresh mackerel fillets, pin-boned

Olive oil
Instructions
1
Start by making the ceviche. Combine all the ingredients in a bowl. Season and set aside.
2
Preheat a barbecue or griddle pan. Oil the mackerel fillets liberally on both sides. Cook skin-side down for 2–3 minutes until charred. Turn over and cook for 30 seconds.
3
Serve the fish on top of the ceviche with additional coriander to garnish.