The Nacional Daiquiri is named after its origin – the Hotel Nacional, Havana Cuba. It is a derivative of the classic Daiquiri that originated from Daiquiri in Santiago de Cuba in 1896.
There are many hotels with drinks named after them, but there can only be a handful with a battle named after them. Cuba has seen a few coups, but this one was the time that Bautista overthrew Gerado Machado in 1933. WIth elements of the Cuban army opposed to Bautista on the inside, and his supporters on the outside, a siege developed that ended in a bloody battle with 40 persons dead and extensive shell and bullet damage to the hotel – the shells were provided by the Navy, who bombarded the hotel from offshore. The event was known as the Battle of the Nacional Hotel.
The building was restored and reopened six years after the fight.
In the end, the whole thing was for nothing as Bautista was eventually overthrown by Fidel Castro et al 20 years after the hotel siege.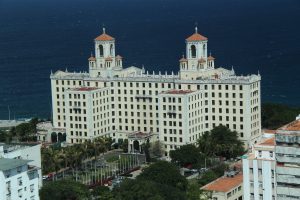 The Hotel Nacional is now known as the Hotel Nacional de Cuba and can be found at Calle 21 y O, Vedado, Plaza La Habana, 10400, Cuba.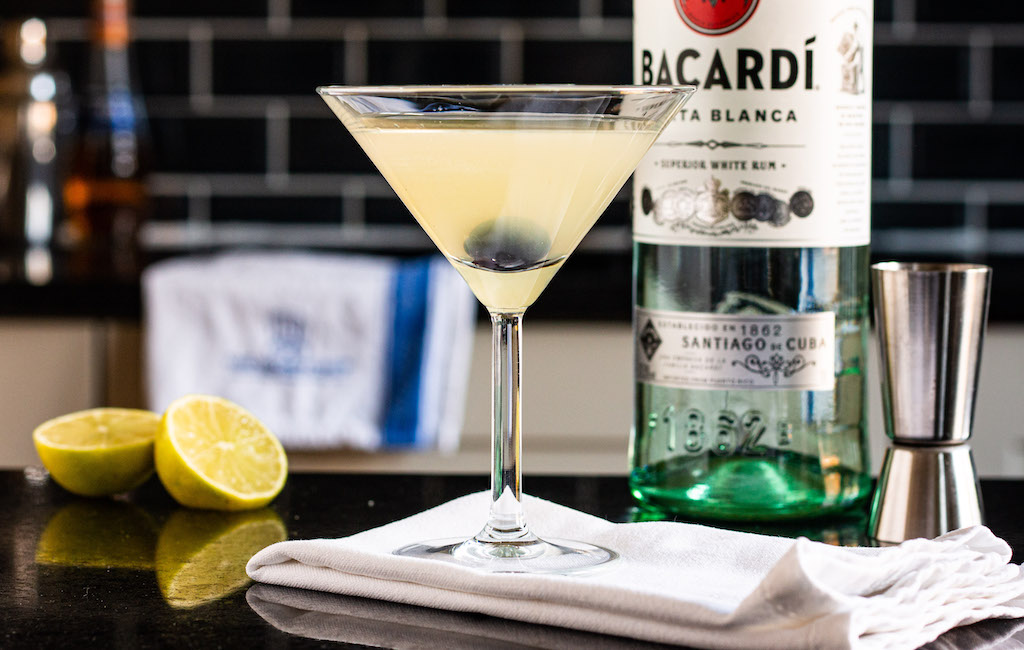 Print Recipe
Ingredients
60ml Bacardi Carta blanca white rum

7ml apricot brandy

15ml fresh lime juice
Instructions
1
Shake all the ingredient with ice and strain into a chilled Martini glass. Garnish with a maraschino cherry.