The Savoy in London is known all over the world for its stylish American Bar, where a queue to sit can be ages long, but the mixology worth every foot-tapping moment. The Savoy was home to the legendary Harry Craddock, who was the author of the original Savoy Cocktail Book.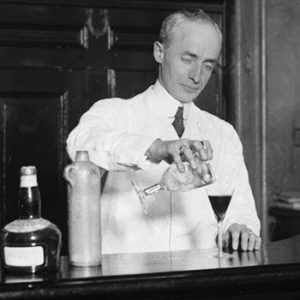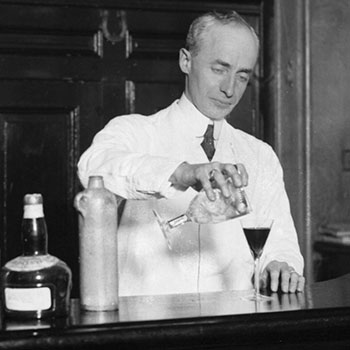 The Savoy upholds a long-standing tradition of mixing a new cocktail to commemorate significant Royal weddings – and by significant, we mean first-in-line-to-the-throne stuff like Princess Elizabeth and Philip of Greece, Prince Charles and Lady Diana Spencer, and Prince William and Kate Middleton. Meghan Markle need not apply.
We know from a BBC TV documentary about royal food that there was a drink called the Windsor Romance invented to celebrate the wedding of Charles and Diana. This was made from gin, lemon, orgeat and Champagne. Another Windsor Romance (sometimes recorded as a 'Wedding Bells') was made from amaretto, gin, passion fruit juice and Champagne, and was invented on the occasion of the marriage of the current Queen and Duke of Edinburgh.
Finding an actual recipe for a Diana-style Windsor Romance is very hard indeed. You would have to go to the Savoy and watch it being done. However, knowing that it contains base alcohol, citrus and sugar topped with Champagne, means they you can just apply the proportions of a Daiquiri, change the glass and chuck in the fizz.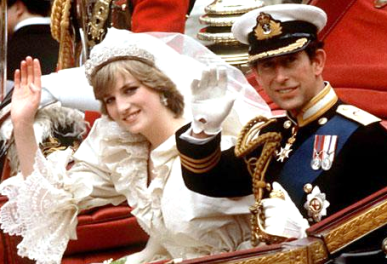 Print Recipe
Ingredients
45ml Bombay Sapphire

25ml Lemon

15ml Orgeat

Champagne to top
Instructions
1
Shake the first three ingredients with ice and strain into a Champagne flute. Top up with Champagne. Garnish with a lemon twist.