Traditionally, rillettes is a method of preservation in which meat is cooked very slowly confit-style, before shredding and storing.
Salmon rillettes are produced way faster than that.
The recipe given here is that of Éric Ripert of the triple-Michelin-starred Le Bernardin in New York, where Executive Chef Ripert describes this as the restaurant's "signature spread." Make this and know you are making one of the best versions of salmon rillettes in all the world.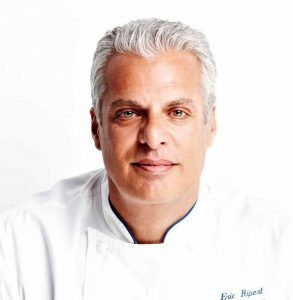 For me, it it worth mentioning that Eric Ripert was the best friend of Anthony Bourdain. It was Ripert who sadly found Bourdain dead from suicide on 8 June 2018.

The method for some accompanying Melba toasts is here.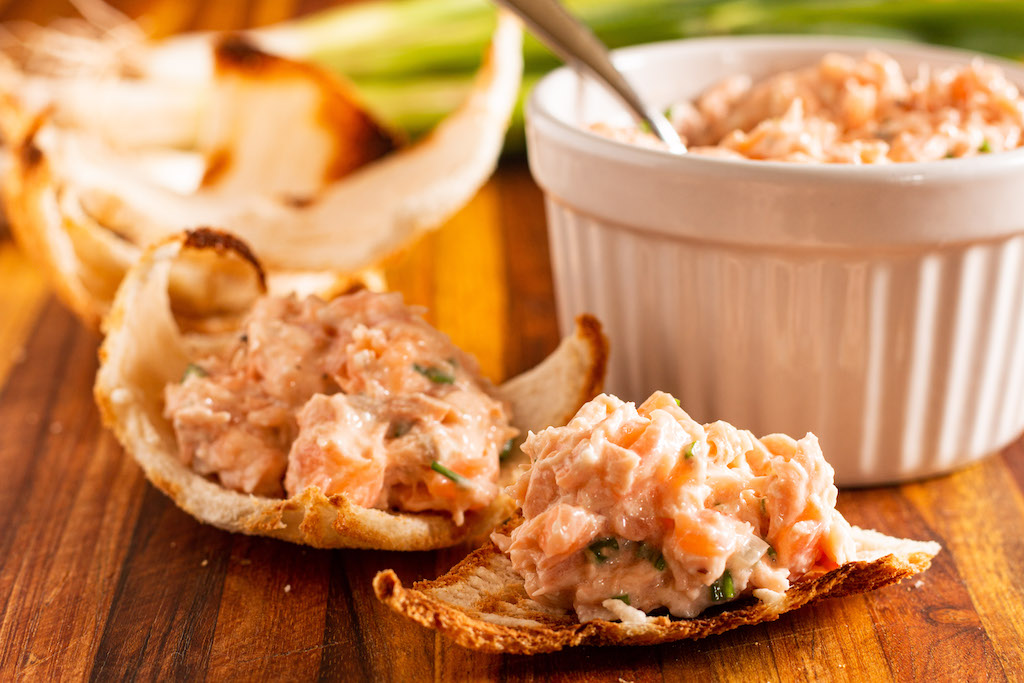 Print Recipe
Rillettes de saumon Eric Ripert
Ingredients
225g fresh salmon

1 spring onion or shallot, chopped

150ml dry white wine

100g smoked salmon, chopped

1 tbsp chives, chopped

Juice of half a lemon

3 tbsp mayonnaise

Sea salt and freshly ground black pepper
Instructions
1
Poach the fresh salmon and onion/shallot covered in simmering wine for about 10 mins until cooked. Refrigerate the fish and discard everything else.
2
Combine all the other ingredients with the cooled, cooked, flaked salmon, and mix well with a fork until a coarse-but-creamy texture is achieved.
3
Serve with crackers or Melba toasts.
Notes
It can be helpful to poach the fish in a separate wire basket in the pan to stop the onion from getting into the final mix.