Pakora ('pakva' to mean cooked and 'vaṭa' to mean a small lump) are a classic Indian/Pakistani snack, often produced as so-called 'street food.' The dish probably comes from the Punjab due to the fact that it is a hugely popular element in British-Indian cuisine (BIC), and many cooks entering the UK in the 1960s, during the emergence of Indian restaurants, were from that area.
Making murgh (chicken) pakora is a cinch. The recipe given here is from the popular YouTube channel Latif's Inspired. We always trust Latif to give us proper versions of BIC.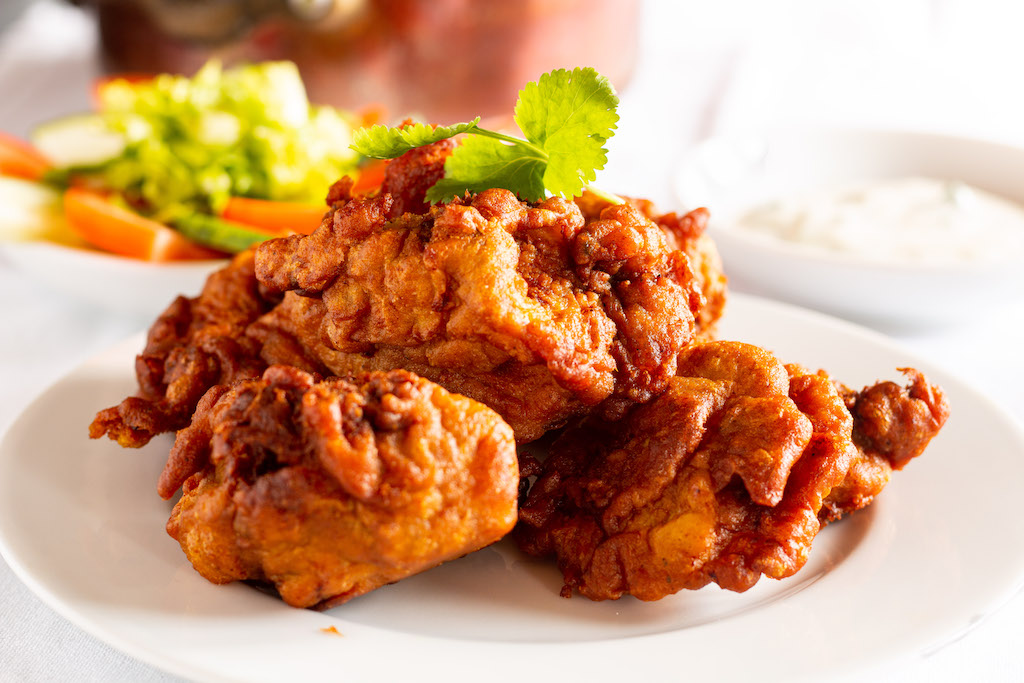 Print Recipe
Ingredients
For the marinade:

500g chicken cut into large dice

2 tsp ginger-garlic paste

1 tsp salt

0.5 tsp numeric

1 tsp chilli powder

1 tsp coriander, ground

0.5 tsp cumin, ground

Juice of half a lemon

For the batter:

60g (half cup) gram (chickpea) flour

60g (half cup) plain flour

1 tsp ginger-garlic paste

Half tsp salt

Half tsp turmeric

Half tsp chilli powder

Half tsp curry powder

1 tsp fennel seeds

180ml (3/4 cup) water
Instructions
1
Combine the marinate ingredients and refrigerate for 2 hours.
2
Heat a fryer to 170˚C to ensure that the chicken cooks without burning the batter.
3
Whisk together the batter ingredients. Add the marinated chicken to the batter and mix to coat.
4
Fry in the fryer for about 4 minutes. 10 mins if shallow frying in a pan.